Is There a Housing Slump Coming to Calgary?
Posted by Joe Samson on Sunday, September 30, 2012 at 10:45 AM
By Joe Samson / September 30, 2012
Comment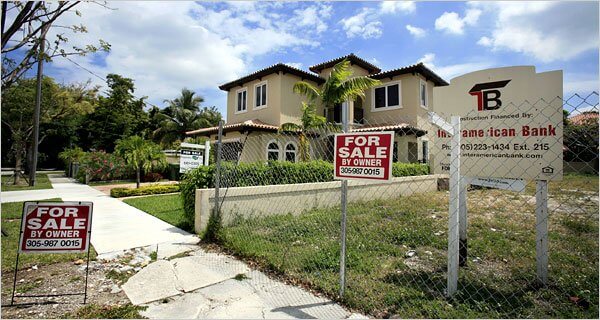 I am probably not alone if I say that I have recently noticed more doom & gloom headlines in the news than uplifting topics about real estate directions in general.

A few weeks ago I happened to catch an episode of the "The Bottom Line" hosted by Peter Mansbridge on CBC. Interestingly the headlines read "When Housing Takes a Hit" and I could not resist of tuning in as it may not only affect my own real estate investment but at the same time my family's existence obviously also hinges on the real estate market. In essence, I thought that it could have a double negative impact on my life. That wouldn't be too good for anyone.

So I decided to stay tuned and pray for the silver bullet to be served by the hosts in the next 60 minutes to avoid all this catastrophe that is being foreshadowed.

It is a fact that the markets are softening up in some of Canada's major cities for different reasons. They have mentioned Toronto and Vancouver as being a great concern to them due to their real estate prices being greatly inflated over the last couple of years when we were supposed to have a global recession in Canada.

So how come Vancouver's and Toronto's housing prices increased at a much faster rate than Calgary's did? So if prices go up for different reasons in different cities, is it possible that they will drop independently (if they will drop) from each other?

YES! Every province and city has its own variables that affect their economy. Real estate prices still go up for the same reason that is "supply and demand" but the question here is what's driving those two influencers?

Now the real "Bottom Line" here is that you need to look at Calgary's real estate through a lens that is independent of the rest of the country.

Getting back to CBC's show... I find it quite interesting that most of the conversation is being projected out to the entire country with the exception of one host who was very smart to point out this very important fact.

You can watch Patricia Croft's comments about the importance of evaluating the real estate market independently from each other and not to generalize. You can watch her 3 minute long comments in the video above or you may also view the entire conversation at the link below.

So is there a housing slump coming to Calgary's real estate market? It's a great question, but I think you'll need to draw your own conclusions based on the information that is available to us today. My two cents on this topic is that we'll be just alright as we still have many jobs on the books and probably a lot of folks we'll relocate to Calgary in search of employment.

Take a look at these market indicators in my previous blog titled "Where are Calgary's Real Estate Prices Heading?"
Let me know below if you have any thoughts about the future of Calgary's home values.