Is Your Home Going to be Paid Off By Retirement?
Posted by Joe Samson on Wednesday, November 20, 2013 at 4:48 PM
By Joe Samson / November 20, 2013
Comment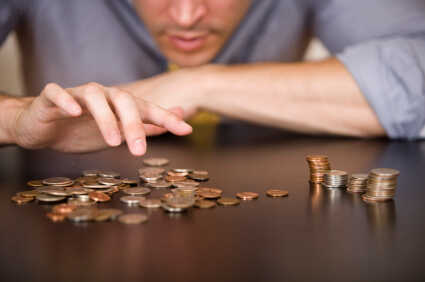 Buying a home is an exciting time for anyone, but the anticipation of those final payments is when all the hard work finally pays off.
Most people assume the last payment will happen before retirement, which will mean being able to enjoy work-free years without worries of how the mortgage payment is going to be made.
Unfortunately, dreams of retiring with no mortgage payment are rapidly decreasing for almost half of Canadian homeowners. This was found in a recent survey that was done by Manulife Bank, which polled homeowners about their debt anticipations for retirement.
While a good 51% of homeowners in the study anticipate being out of debt completely by the time they hit their golden years, there is an astounding 49% that think they will still be in debt by the time they reach retirement. This is something that can mean a lot of struggling during retirement, especially for anyone who plans on being on a fixed budget.
It can even mean having to work longer and put off retirement for several years, which is something most people don't want to do. After all, retirement is supposed to be a time people look forward to, not dread because they don't know how they are going to make it financially.
If you are nearing retirement or are just saving for it, where do you fall in this survey? Do you think you will have your home paid off entirely by the time you retire, or do you think you'll have some type of debt?
It might be a lot to think about, but planning ahead of time can help you avoid falling into the rising percentage of homeowners that think they will be making mortgage payments beyond retirement.
The same survey, which polled over 2,132 Canadian homeowners with household incomes over $50,000, also found that homeowners have a variety of different ways they plan on paying off their debt.
For example, two-thirds of participants said that they pay their credit card balance off in full every month (this is the best option if you want to reach retirement without debt).
Another shocking find was that 61% of survey takers make extra payments on their debt to try and reduce interest and the total amount that they owe. And while most people think that budgeting is important, only 43% of those surveyed said that they have a written budget to track their actual spending.
What about those who don't have a strategy for saving or paying off debt? Are you one of them? If so, you're not alone. A quarter of the homeowners surveyed didn't have a strategy either but planned to come up with one within the next year (which is a great idea for you too!).
While 57% of the survey takers said they were disappointed with their management of daily finances and debt, the majority of all survey takers said that being debt-free is a top priority in their lives. This is why more people are starting to look into ways to manage their debt and save for retirement on time.
The chief executive and president of Manulife Bank of Canada, Doug Conick, said that putting a plan in place sooner rather than later is important when it comes to paying off debts before retirement. He also said that Canadians can use debt as a tool to improve their standard of living and purchase assets, but they need to manage it in a smart way.
Priorities are important, and if you want to reach your financial goals, you've got to take control of your debt right now!