Jobs in Calgary = Higher Real Estate Prices
Posted by Joe Samson on Monday, September 30, 2013 at 5:16 PM
By Joe Samson / September 30, 2013
Comment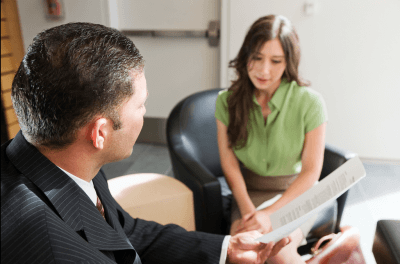 Many stories have been posted in recent time expressing the growth of Calgary's real estate market.
While these stories have showcased the ways how the city has expanded to include many different options for real estate, there are several additional points that explain why the city is so noteworthy for new homes. These particularly relate to how more younger people in today's Canadian economy have begun to look for jobs in this part of the province.

These younger people have started to look around Alberta for jobs because the job market in this province is amazingly strong. It is easy to find a high-paying job in the province and therefore easier for people to afford new homes in the area.

It should be noted for the purposes of this post that the definition of a young person, in this case, is someone between the ages of 15 to 24. This is around the time when people will want to get into the workforce for the first time. It's also a time when people go right from college into the workforce.

First, people who come to Alberta have found that finding a job in the province is easy to do. The unemployment rate in Alberta is a low of 4.8%, a total that is two percent less than the national unemployment rate. In addition, the unemployment rate for younger workers is at 8.1%, a total that is six percent less than what it is for all of Canada.

The total number of young people who are in the workforce in Alberta is very substantial. Nearly 350,000 people are in the workforce at this particular moment with nearly 150,000 in jobs in the sales and service industries. These are industries that particularly hire younger people and often offer them with a series of potential advancement opportunities towards managerial positions and other high-tier posts that pay greater amounts of money each year.

The critical statistic to see is that Alberta is actually gaining jobs. Most other provinces in Canada have been losing jobs as a result of outsourcing or from weak economies.
While Alberta is not the only province that has experienced an increase in the number of jobs, the fact that it is actually gaining jobs is a worthwhile proposition for prospective job hunters to take a closer look at.

Of course, people who look for new jobs will need to find ones that pay plenty of money in the hopes of potentially finding a new home. It's estimated that the average employee wage among younger people in Alberta is about three dollars higher than what's found in the rest of the country.

All of these signs point to a clear rise in the real estate market for the foreseeable future. The ability of today's younger generation to find new jobs around the city of Calgary and elsewhere in Alberta make it so the market will continue to grow. This is thanks to how people will actually have ways to earn money so they can pay off their homes.