Love it or List it!
Posted by Joe Samson on Thursday, November 13, 2014 at 10:44 AM
By Joe Samson / November 13, 2014
Comment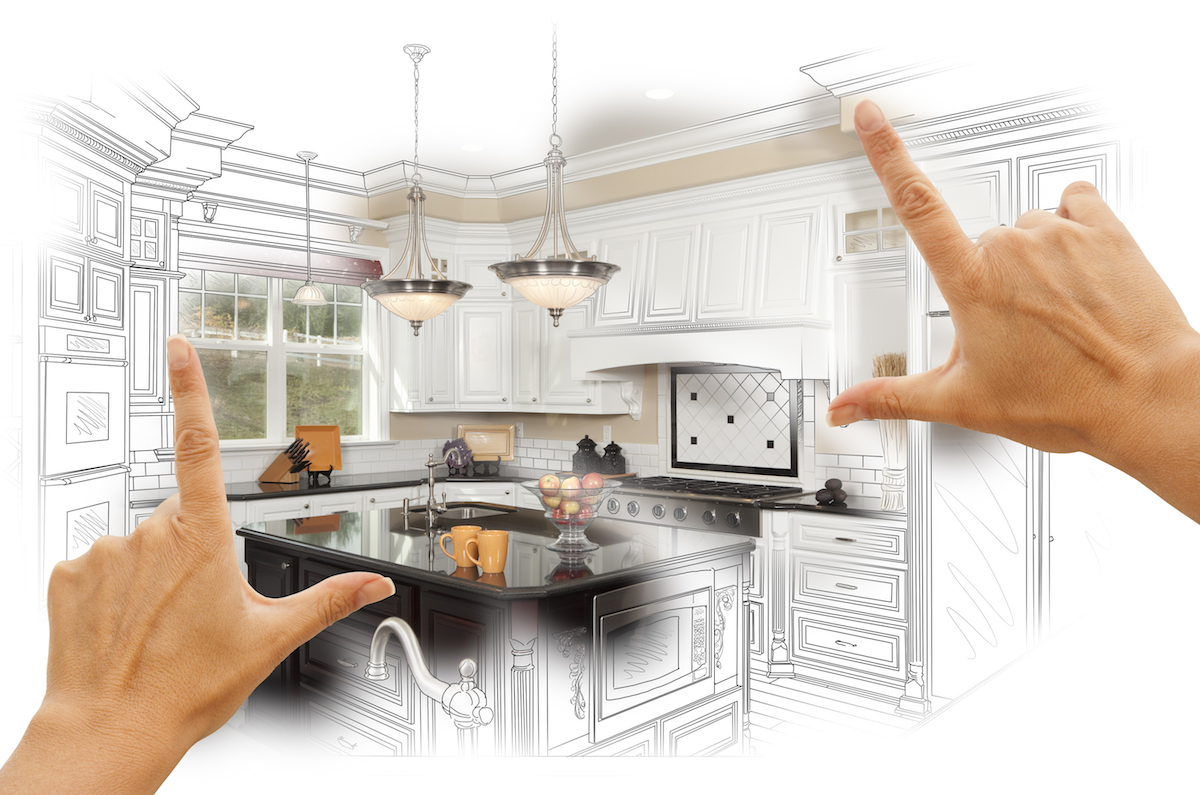 So, you have pasta noodles falling off your pantry shelves. Your kids' clothes are pouring out of their closets, and you've got more shelving on your walls than pictures. It's time to move. Or is it?

One question I'm asked all the time is whether people think it's best to renovate their home into something that suits them, or go and look for a totally different home that better suits their needs.
Basically, whether they want to love it, or list it. There are so many different elements involved in making a choice like that, and before you jump in with both feet, there are a few real estate facts that you should know before you sign on with a contractor or a Calgary Real Estate Agent.

To me, the choice between loving it or listing it can sometimes be a real brain-bender. On the one hand, if you choose to love it (or renovate) there's a lot to take into consideration. If you and your family need something with a bit more space, your only options are putting in an addition and/or finishing the basement, if it's not already finished.
Finishing a basement is usually less of a headache because crews will mostly be out your way, and family life can continue without huge interruptions. Further, the permit process is less of a headache for a simple by-the-book basement job. However, building an addition is much more involved.
The permit process can be nightmarish with endless demands from the city for new paperwork, engineering reports, and drawings from every conceivable angle. Even then, you might not get approval if you catch one of the clerks on a bad day. Further, additions can take a toll on the occupants of the house. Often times those sorts of home renovations close down traffic areas in the house and make other parts totally unusable.

Further to all of that, you need to consider who is going to do the renovation. If you're hiring a contractor, you can usually expect to tack on 25% to their original estimate of cost and completion date. If you're planning on doing it yourself, you can likely expect to tack on 50% to cost estimations, and---in my experience---75% to an estimated completion date. Unless, of course, you are a skilled tradesman, and also find yourself unemployed with a lot of time on your hands and the burning desire to finish the job quickly.

If space is the main reason for needing a change, the path of least resistance seems to me to be listing it because it will have the shortest term interruption to your normal life. However, if you're wanting a home that is more updated, and space is not a concern to you, there are certainly times when loving it could work just fine.
Backsplashes, hardware, lighting, cabinet replacement or resurfacing, countertops, flooring, and new appliances can be less invasive than a full-scale addition. But don't get me wrong, they will interrupt your life.

Often times my clients suggest to me that they want to renovate, enjoy it for five years, and then move so that they can make a profit from their updating. It's a very common misconception in Calgary that if you spend $20,000 in renovations, your house is now $20,000 more valuable. In most situations, this is not the case at all. In many cases, $20,000 of renovations may only increase the value of your home by $10,000.
Conversely, in the right location with the right fixes in the right places, $20,000 of renovations may add $30,000 of value to your home. But the rule is not as cut-and-dry as many people have been lead to believe. It really depends on picking the exact right fixes at the exact right prices, on a home that is in the exact right location.
Bear in mind that those fixes may not be what are most valuable to you when you think about renovating. Furthermore, if you upgrade your home, live in it for five years, and then list at the end of five years, you're now selling upgrades that are five years old. There are some areas in the city, where five-year-old renovations are not considered upgrades at all.

There are also some things that you can't renovate (well I suppose you could but it would be extremely costly) like the very bones of your house. That is the framework of the structure that your house is sitting on.
Support walls, load walls, foundations, and posts throughout your home cannot be moved without some major engineering, which is extremely costly. So often times, the layout is not something you can change to fit your needs perfectly.

Another growing concern is the energy efficiency of your home. Newer homes have newer systems that are meant to conserve energy, save utility money, and just generally be kinder to the environment.
Although you can make some changes to an older home in this department, (such as the furnace, water heating and windows) you can't really make the house as green as a newer more efficient house. (Well certainly not at the same cost).

Now let's talk about listing it. This can be difficult for those who are not totally prepared for exposure on the Calgary MLS®. There are many of you who keep your home in tip-top condition year-round. These people will experience a much easier time preparing their home for the real estate market.
Staging, cleaning, and manicuring their home will certainly consume some time, but it won't be a gruelling month-long endeavour. Others out there are living life to the fullest, and often let some of the housework slip in order to pursue other interests. There's nothing wrong with this, but these people do need to be aware that in order to get top-dollar for their home, they're going to need to make their home shine, which could take some work.

With the listing, you will also find some interruption to lifestyle, but on a far smaller scale. You will be asked to leave the home for hour-long windows when it is being shown to Buyers, and then, of course, you have the task of packing up all of your belongings and moving them into a new home.

Calgary's Real Estate is an ever-changing thing, and the financial gains or losses of loving or listing is something you should certainly discuss with your REALTOR® before making any final choices. Whether you choose to love it or list it, feel free to give me a ring to ask questions about the options you have.