Millennials to be a Major Influence for Calgary's Real Estate Market
Posted by Joe Samson on Wednesday, January 29, 2014 at 2:37 PM
By Joe Samson / January 29, 2014
Comment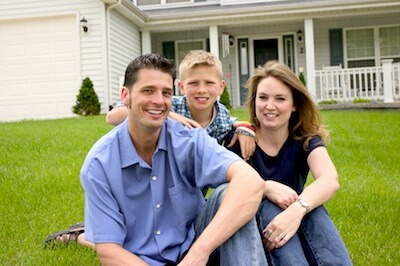 We've all heard of the "baby boomer" generation, but what about the children that they had?
Well, kids of this generation are known as "Millennials", and they are definitely worth focusing on when it comes to the real estate market.
Believe it or not, the Millennials are actually a larger group than the baby boomers, and that is why they have had such a big influence on how things work today. So, if you want to know what's going to happen with the real estate market in the next 50 years, it's important to pay attention to this generation!
Millennials in Calgary are the New Home Buyers
Did you know that many of the newcomers in Calgary are Millennials? They make up for a large percentage of the people who migrated into the area, and they are looking to buy this year instead of rent. After all, it makes sense to purchase a property rather than rent when the mortgage for a starter home is more affordable than the rent would be for a home.
While most of the Millennials started out renting and are currently doing so, this is set to change in the very near future. This is because it takes around 2 to 2.5 years for renters to turn into buyers, according to Don Campbell, who is a senior analyst and founding partner of the Real Estate Investment Network.
Since the record levels of migration occurred in 2012, it's likely that 2014 will be a big year for the housing market in Calgary. More Millennials will be looking to purchase and the demand is going to be bigger than most might anticipate. What homes are going to be in demand?
Well, starter homes are going to be very popular and in-demand, but they are not going to be the same starter homes that the baby boomer generation is used to.
Since most of the Millennials lived with their parents for extended lengths of time, they are accustomed to home upgrades (like those that their parents had), and will expect those to be in their initial purchases. This means that they want starter homes that are a bit more luxurious and polished.
Influence of the Millennial Generation
Changes to what starter homes have to offer aren't the only thing that this generation is going to influence. Because most Millennials do not like to drive, they do not own cars and instead want to have public transportation systems that they can rely on to get around town.
They want to get places in minutes without having to worry about traffic or other issues that they would run into while driving. Most Millennials are going to purchase homes that are next to transportation hubs, or close enough so they can walk right to them.
More developers are likely to start considering developing around the Light Rail Transit Line in Calgary since most people will be willing to walk to stations to get to where they need to go. That transportation system and ring road can change a lot of things for Calgary, and welcome the younger target market even more warmly than it is right now.
One thing is certain: there are sure to be a lot of changes that Millennials bring to Calgary in the near future.