Mistakes to Avoid When Choosing a REALTOR® to Sell Your Home
Posted by Joe Samson on Friday, January 30, 2015 at 7:39 PM
By Joe Samson / January 30, 2015
Comment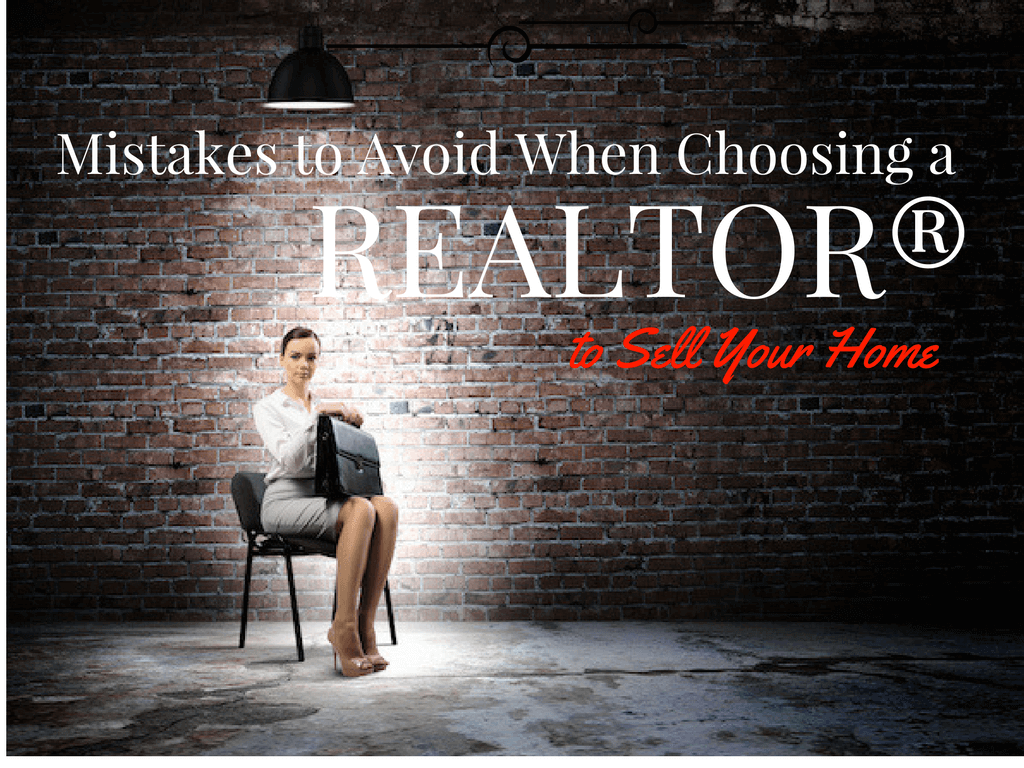 You're finally ready to pack up your things and move to a new home, but first, you have to put it on the market and sell it. If you want to make this easier on yourself, then choosing a great REALTOR® is essential. After all, they will be responsible for bringing in buyers, making your home look appealing on the market and ultimately, if they do things right, getting it sold. Just like you'd look for a qualified hairdresser to do your hair, you should look for a real estate agent who has the most to offer you. The tips below will help you avoid some costly mistakes when choosing a REALTOR®.
Focusing on Number of Homes Sold
Of course, you want an agent who sells a lot of homes and does so quickly, but it's important not to only focus on the number. After all, what if they were selling a lot of homes, but that was only 1/3 of all the homes they had available? You should look for an agent who is selling the majority of their listings.
Working with Friends/Family
It might be nice to hire a friend or family member who is a REALTOR®, but what would happen to that relationship if things didn't go as planned? It's generally best to work with someone outside of your immediate circle.
Limiting Your Choices
Imagine interviewing a REALTOR® and they did a great job. In fact, they are so great that you want to hire them on the spot. WAIT! Don't limit yourself to just one agent, even if you're confident you'll end up signing with them in the end.
Interview several agents before you make up your mind so you can see how each of them differs. This won't cost you anything but time and you might just end up finding someone better suited for the job. Want to keep things fair for each person? Ask them the same questions and compare answers.
Choosing Based on Commission
The commision that an agent charges is important to consider, but don't make your decision based on that. It's generally worth it to hire a good agent that has a great reputation, even if that means spending more.
Think about this: wouldn't it be worth it to hire someone who charged more if they could sell your home more quickly due to their resources and skills? Sometimes the agent who charges the least commision could cost you more in the long run, but there are ways to avoid that. Ask questions, check references and weigh your options with the commision being one factor, not the only factor.
Going with an Open House REALTOR®
It might sound appealing to hear stories from an agent about all the open houses they hold, but remember that open houses aren't essential for a home sale. In fact, less than 2% of ALL HOMES are sold this way, and that means it's likely not going to be the way you sell yours. Choose a REALTOR® that gives you realistic expectations and doesn't only focus on all the open houses they hold for their clients.