Mortgage Rates Dropping Again
Posted by Joe Samson on Monday, February 10, 2014 at 2:09 PM
By Joe Samson / February 10, 2014
Comment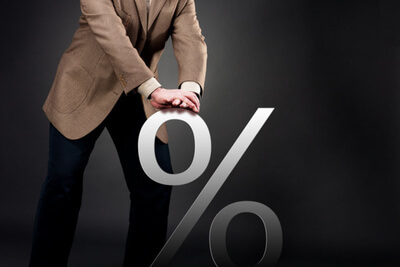 Are you thinking about purchasing a home in Calgary this year?
If you are, then there are a lot of things you have to consider, including the mortgage rate that you are able to get.
The last thing you want is a high rate of interest on your loan, which is very possible if you don't shop around or negotiate. To put this in perspective, the difference of just a half percent can mean saving thousands of dollars over the length of time you own your home.
Right now is actually a great time to get a low rate on a loan in Canada, and the government hasn't stepped in to stop the decreasing rates, yet.
Lower Mortgages Rates on the Horizon!
Do you remember in 2012 when the Bank of Montreal offered a 2.99% rate for five-year mortgages? When this happened, other banks matched it soon after, and more people were able to get great deals on their loans.
Well, it's actually starting to look like this again, as rate loans have been seen going below 2.99%. This is definitely a better rate than 3.49%, which would save the average Canadian mortgagee around $100 a month. It might not be that much money, but in the long run that small amount saves you thousands of dollars, which goes right into your pocket!
But, what you might also remember is that the finance minister was not pleased with the low rates that mortgage brokers were giving, and that resulted in him personally contacting banks and warning them to stop.
A lot of people worry that this will happen again, but Benjamin Tal, who is an economist for CIBC World Markets, has said that it's probably too early for him to step in like he did last time. A big reason for this is that nobody wants the housing market to slow down, which will certainly happen if interest rates increase.
If you're wondering how you can get a low interest rate on the loan that you want to take out; a big part of it is being willing to negotiate. After all, the average posted rates are still much higher than the rates that borrowers are actually able to lock down. Even the chief executive of CAAMP, Jim Murphy, says that the posted rates really don't mean that much. This means that you have to be willing to fight for a good rate, and know where to go to get one. For example, last year the average posted five-year fixed rate was 5.21%, but the average rate that people ended up getting was 3.06%.
When is it the Best to Buy Real Estate?
Springtime is when the housing market really starts to heat up in Calgary, so a lot of people are out looking for homes right now. They are enticed by not only the low-interest rates but the increase in average prices.
It's easy to see that prices have continued to rise in Calgary, as they were 5.09% higher last January compared to the year before. More people are looking to make wise investment choices, and the real estate market is helping make that happen!