Lucas MarincakMortgage Rates Dropping in Canada
Posted by Joe Samson on Wednesday, January 22, 2014 at 2:48 PM
By Joe Samson / January 22, 2014
Comment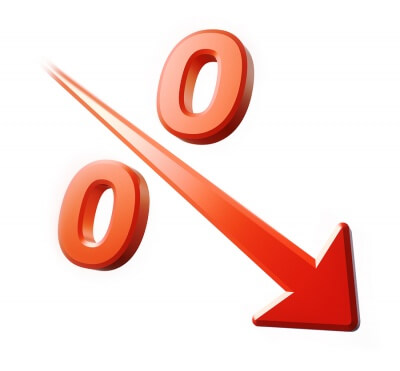 It's the beginning of the year, and that means a lot of people are thinking about what types of investments they might make for their future.
If you're thinking about purchasing a home in Calgary, AB this year, then you might be able to get a really great deal if you start looking to lock something down right now. This is because spring is just around the corner, and that's generally the strongest time of the year for the real estate market.
In preparation, banks are starting to compete with one another, and that is resulting in a push for lower mortgage rates!
Canadian Mortgage Rates
The banks in Canada want to get the business from customers who want to buy this year, and especially from those who have been pre-approved for a mortgage already. It's also important to note that consumers who have gotten pre-approval are able to guarantee the rate they have gotten for up to 120 days.
The desire to lock buyers in is resulting in a lot of rates being lowered by small and big banks, including the Royal Bank of Canada. In fact, they dropped their rate 10 basis points for their mortgage terms of 2, 3 and 5 years.
The reasoning behind this? Well, a spokesperson for the bank simply stated that they are trying to match the pricing of their competitors so they can stay in line with them.
The Future of Interest Rates
While the rates for mortgages are becoming lower and look promising for buyers, what should you do if you want to save even more? After all, there's no harm in saving money and even a slight decrease in the interest rate could save you thousands of dollars over the course of the loan. Mr. McLister, who founded ratespy.com, said that you may be able to negotiate rates that are even lower than those that are being advertised.
He says that the big banks are only cutting their rates enough to maximize the profits that they are making. His advice is to look at different websites to see the lowest discounted rates you can find. After that, add around 10 to 15 basis points and then you can determine how low you can go when you negotiate with your bank. There's no harm in trying to get the best deal possible, and most banks will be open to negotiations on the interest rates right now.
If you are going to buy a home this year, then start taking a serious look at real estate right now. Lenders are looking to get people locked into mortgages, and rates are going to be buyer-friendly.
Just remember that if you get pre-approved for a mortgage that your rate can be guaranteed for up to four months, so you will still have time before you sign all the paperwork.
Also, it's important not to be deceived by the housing market seeming slow right now. A lot of potential home buyers in Calgary are getting pre-approvals and gearing up for purchases within the next several months of the year.