Mortgage Types in Alberta
Posted by Joe Samson on Tuesday, May 7, 2013 at 8:49 AM
By Joe Samson / May 7, 2013
Comment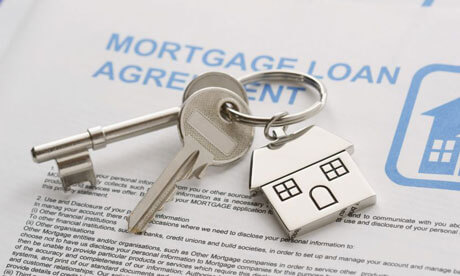 When you are considering purchasing a home in Calgary, one interesting thing about mortgages is the fact that the notion "a one size fits all" does not apply.
The good news is: that there are a variety of choices all of which are meant to help you find/build or come up with a mortgage option that suits your needs perfectly. All this is according to Michelle Dolenc (branch manager of first Calgary Financial South Trail, interviewed by the Calgary Herald) who also went ahead to admitted that they offer customization services of mortgages to suit different personal needs/lifestyles.

Conventional vs. high-ratio

Let's say you are ready to put down less than 20% of the total purchase price of the house you are interested in purchasing, in such a case you are most likely to end up with a high ratio mortgage which will need to be insured either by CMHC or GE.

A conventional mortgage, on the other hand, calls for a minimum downpayment of 20% while the minimum down payment that is usually required is 5%. According to Dolenc, since the interest rates are at an all-time low, it is pointless renting while at the same time trying to save the required 20%.

Open mortgage vs. closed mortgage

There are two types of mortgages.

i. The open mortgage
ii. The closed mortgage

The open mortgage provides for the flexibility of paying as much as you wish/can at any time. It is, therefore, the best choice in case you are expecting a large sum of money. It is, however, important to understand that the interest rates, in this case, could be a little higher.

Closed mortgages, on the other hand, is a favourite for most first time home buyers. This is because it allows for consistent payments. Most financial institutions actually allow individuals who have opted for closed mortgages to make additional payments of as much as 20% of the total original amounts on an annual basis penalty free.

The fine print

For a closed mortgage, you can either choose between one, two, three, four, five or even 10-year term. For an open mortgage, you can also choose from a six month and one-year terms as well. Generally, regardless of the term that you choose, it is important to understand that the longer the term the higher the interest rates will be.
One of the most important things to ask yourself when choosing a term is for how long you intend on staying in the home. Dolenc also recommends that regardless of the term you choose, emphasize more on settling for a term that will help take care of all changes in your life later on.

A general idea of the Payment schedule

Another very important thing to focus on is your cash flow. For instance, in case you are paid on a semi-monthly basis then you should seriously consider making mortgage payments on a semi-monthly basis so that you can pay off your mortgage many years faster. Besides this, there are also weekly, semi-monthly mortgage payment options available. Apart from all the above, also remember to factor in your expenses as well.

Fixed vs. Variable mortgage

A fixed interest rate remains unchanged, (it stays the same) for the time of the mortgage term. A variable interest rate, on the other hand, is bound to fluctuate depending on the market conditions. Although it is common to feel willing to gamble with variable especially when the interest rates shoot up, Dolenc strongly advised against doing so instead of suggesting for a lock with fixed interest rates taking into consideration the fact that variable is at a 50-year low.

Consider the future

Take time to find out how exactly buying a home fits into your future goals. Doing so is very important according to Dolenc. In fact, she suggests that when planning to purchase your first home, make sure that you do everything under the guidance of a professional e.g. personal banker. Most of the things stated above are not only to suit your immediate needs but future needs as well.