Nenshi is Set to Raise Property Taxes in Calgary!
Posted by Joe Samson on Thursday, November 7, 2013 at 5:04 PM
By Joe Samson / November 7, 2013
Comment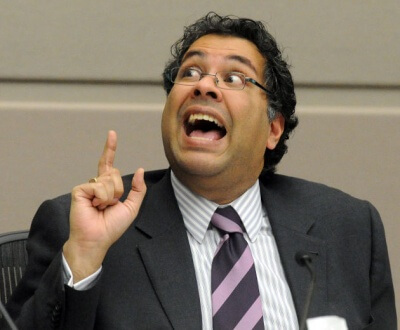 Calgary city council proposed the 2014 budget which revealed plans for a 6.1% or a $95 tax hike for the average household.

It isn't written in stone yet as city council still needs to put it up for debate on November 25th. But I think we all can agree on past experiences that they will get what they want or something very close to that.

Mayor Nenshi is optimistic that they can get it below 6%. Part of city administration's explanation was that the need for increasing taxes is to keep up with the current level of services.

But wait a minute, how come this wasn't highlighted in anybody's election campaign just a few weeks ago?

Inflation is around 2.2% right now. Then why are they wanting to raise taxes by 3 times as much?

Didn't they already increase property taxes by 5.5% in 2013?

Nenshi made one of his typical comments saying that "...what if it was inflation plus growth?"

I am not sure what he meant by that, but perhaps he tried to foreshadow an example where a 6.1% increase shouldn't be that bad when the question at hand is put in another perspective.

The new folks who have just moved to Calgary, don't they need to have a place to stay at? Wouldn't they be already paying property taxes? Just a thought...

Hey, maybe they'll push the taxes just below 6% as they said they will try and then Nenshi had successfully engineered another hero moment for himself.

Are you surprised? Let me know what you think.