New Home Builders in Calgary are Raking it in Once Again!
Posted by Joe Samson on Thursday, May 8, 2014 at 11:56 AM
By Joe Samson / May 8, 2014
Comment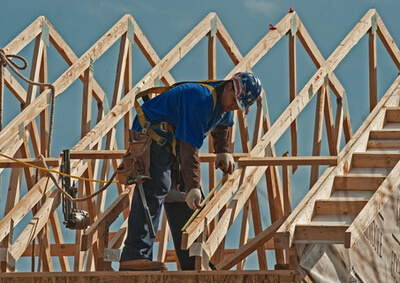 The resale real estate market in Calgary has been heating up for several months now according to the statistics released by the Calgary Real Estate Board.
However new home builders in the region also have a very good reason to cheer on as they are also experiencing one of the best markets in Canada. Demand in April was up by 15.6 percent for new single-family homes accounting for 630 homes being under construction last month reported by the Calgary Herald.
In March of 2014, new home prices in Calgary have increased by 7.5 percent over the past twelve months. Statistics Canada this price jump is unprecedented anywhere else in the country and it puts Calgary's new home price growth to the top across all provinces.
To put this figure in perspective, combined markets across Canada had only recorded a 1.6 percent growth in their new home prices. This figure includes Calgary's contribution as well and most likely without it the national scale would be much lower.
Builders explain that the price increases are due to higher material and labour costs. But primarily they say that the cost of new land is also up causing them to hike prices.
Keeping up with the demands of the resale real estate market usually does play a significant part in increased new home prices. However, builders are commonly cautious to admit to increasing prices as a benefit to improve their profit margins.
Condo Construction is Reaching the Skies
Not only single-family home builders are experiencing great times, but new multi-family construction across the city is also enjoying the benefit of the booming market. There are more construction cranes visible in Calgary this year than a year ago. In fact, there are 84.3 percent more new condominiums being built in Calgary making it currently 961 units that are on the rise.
Net migration to the Calgary area remains very strong due to a stable workforce growth and a limited availability of a new home and resale home inventory had contributed to the current housing boom in Calgary.