New Home Buyer Protection Act in Alberta
Posted by Joe Samson on Friday, February 7, 2014 at 2:11 PM
By Joe Samson / February 7, 2014
Comment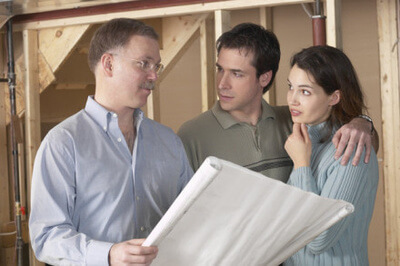 Did you know that on February 1, 2014, Alberta's New Home Buyer Protection Act started?
This makes it mandatory for all new homes to come with a new home warranty that is provided by the builder and by this new plan, new home buyers in Alberta now became one of the most protected consumers.
A lot of people are aware of this coverage, but there are some that might not even know it exists! If you're thinking about purchasing a new home in Calgary? Then it's important you learn about what this has to offer. After all, it's a mandated coverage that has a lot to offer new home buyers and can give you a lot of peace of mind when purchasing a home.
What's Included in the New Home Warranty Protection Plan?
The New Home Buyer Protection Act is now active, so what does do these mandatory warranties have to offer? Well, the first thing they will cover is one year of labour and materials for the home.
In addition to that, it will provide two years of coverage for defects in labour as well as materials related to delivery and distribution systems. Next, the warranty will provide five years of building envelope protection, and the warranty provider is required to offer the buyer an option to purchase additional years of coverage. Last, but not least, it will cover 10 years for all the main structural components of the home.
Benefits of New Home Warranties
So, are these warranties something to get excited about? Actually, yes! These are firm guarantees that can offer a lot of peace of mind for home buyers. This is peace of mind that they may not have gotten in the past, as the new warranty provides a pretty large extension of time for most coverages.
For example, new homes now have 2 years of coverage for the building envelope instead of just one. Why is this important? Because a lot of home defects take more than a year to show up, like insulation issues or windows that weren't installed properly.
So you like the idea of this warranty, but what if you want to purchase a home that's already been lived in? If this happens, then you can go online and look up the address of the home to see if it has a warranty on it already.
Because the coverage does transfer from one buyer to the other, this means you won't have to worry about losing out on coverage that wasn't used. Once you look up an address, the registry will tell you the status of the warranty, what is left on it, how much time is left.
Keep in mind that if the home predated the legislation that makes this warranty mandatory, then it will not come with one. Even though this home warranty only costs around 1% or less of the expense of an average home, it is something that gives buyers a lot of peace of mind. They know that if they do purchase a home that is covered, then they will be able to avoid a lot of out of pocket expenses that may come up.
So, if you're in the market to buy, then ask about this new act, and you'll be able to enjoy the buying process a lot more!
For more information, you can call 403-310-0000 or visit www.HomeWarranty.Alberta.ca