New Home Construction is Rising in Alberta
Posted by Joe Samson on Tuesday, October 1, 2013 at 5:13 PM
By Joe Samson / October 1, 2013
Comment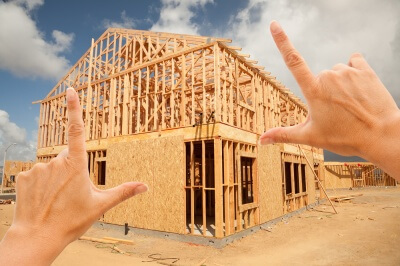 The cities of Calgary and Edmonton have both moved Alberta into the top among Canada's most prominent provinces for new home construction.
The construction rates of single-family homes in these two markets are exceptionally high. This is a sign that the industry is strong and the market will continue to be viable for those who are interested in buying homes.

The Canadian Home Builders' Association found that more than a thousand new single-family homes went into the construction stages in August 2013. This includes 614 homes in the Edmonton area and 571 more homes in Calgary.
The starts of the construction stage refer specifically to when the first shovels hit the ground and the foundations and other starting points for homes that have been planned actually start to come to fruition.
These two numbers are substantial improvements over what the August 2012 numbers for these two places were. The number in Calgary increased by about 13% in August 2013 when compared with the numbers listed in August 2012.

The Edmonton area had a slightly higher increase with a 14% jump in construction totals. Whether this is relative to the lack of flood damages in Edmonton when compared to what happened in Calgary earlier in the year is unclear but it is still a highly noteworthy total for the sales of homes in this part of Alberta.

These numbers have been relatively consistent with what has been going on for much of 2013. The market has expanded in the past year thanks in part to the strong economic picture in the province. People are capable of finding high-paying jobs in the area and eventually finding homes that they can afford to get into through these jobs.

What's interesting about some of these places is that some of them are already being built for those who are prepared to move right away. This can be gauged from the 30% decline in the sale of spec houses in Calgary over the past year. Spec houses are built in advance and are for those who are not interested in ordering a home and waiting for it to be fully built.

These are obvious signs that the world of new home construction is clearly rising around Alberta thanks to the strong economy and the desire of people to get the homes that they specifically want. They are not interested in just sticking with an ordinary home that already exists. They are more interested in homes that have been fully built to their standards and needs.
These homes can be built for size, accessibility and other features and can be quickly tailored in the planning process to fit the overall needs that people might have for their homes in particular.

New home construction is expected to become very prominent in Alberta as it is growing in size. The construction field has become amazingly strong and profitable and is expected to keep on rising in value over time.