Ottawa Rattles Mortgage Rules
Posted by Joe Samson on Friday, June 22, 2012 at 10:49 AM
By Joe Samson / June 22, 2012
Comment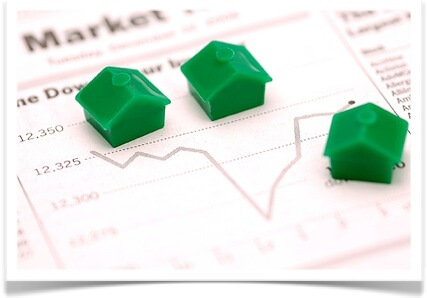 Yesterday morning the Canadian finance minister had announced that mortgage rules are getting tighter for the 4th time since 2008.


As of July 9, 2012, no more 30 years amortized mortgages are available for purchasers who are looking at putting down less than 20% of the asking price as a downpayment. In summary, it means that after July 9th, your buying power will be reduced by 11%.
For those who like to go shopping "on the house" or refinance their existing homes, now they can only take out the equity of their home for up to 80% of its market value where before it used to be 85%.
The maximum debt that anyone can carry during the time when a mortgage gets approved had also been reduced from 45% of their gross income to 44%. This is still 4% higher than what it used to be 8 years ago.
More bad news for those who are considering making luxury purchases over $1,000,000. CMHC will not even consider participating in those kinds of arrangements. Therefore a buyer will need to have a minimum of 20% as a downpayment or consider going to a private lender who will charge a premium on the interest rate.
What are the implications?

Between 2004-2006 the federal government loosened up the Canadian mortgage rules quite a bit to make it easier for Canadians to keep up with affordability in the housing market.

At one time the amortization period was up at 40 years (an increase from 25 years), 104% financing (including insurance fee) used to be the carrot that banks applied to attract more clients until the tide had turned in 2007 when real estate prices capped out in Calgary and across Canada.

Reflecting pre-2004 mortgage rules, the clocks are just being turned back to the more conservative standards that may have just prevented the financial meltdown in Canada over the last couple of years.

It's apparent that our government is becoming more nervous about the state of our household debts as it sits now. Currently, Canadians are outspending 1.5 times their earned income.

This concern may also indicate an inevitable rise in interest rates that the government is possibly foreseeing and wants to hedge against another major crisis in our economy. Will it work?

With this change in place, I think people are still going to maximize their allowable spendings. In fact, this will even force them more to squeeze every little penny out of their savings each month because they will have to face the reality of living in a smaller house that costs 11% less than today.

So I don't really see how this move is going to motivate home buyers to be more conservative with their spendings. It may force them to buy a smaller house and pay it off 5 years faster. However the monthly expenses will remain the same, and when interest rates rise, so will their mortgage payment...

My observation is that these changes will mostly impact first-time buyers with little downpayment available to them and perhaps it will dampen prices a little bit under $400,000.

Second, it won't have any effect on buyers who have 20% available to put towards their purchase. Interestingly, they may still qualify for a 35-year amortization mortgage.

Since the biggest impact will be on first-time-homebuyers who may end up being priced out of the market after July 9th, but since the rules don't take effect until July 9th, we anticipate a surge in market activity in the coming weeks leading up the date when mortgage rules are going to change.

If you were considering searching for a home in Calgary this spring and you were hesitating a little bit, this is your opportunity to jump into home ownership. You seriously can't wait to see what happens because July 9th will come around very quickly.

We have established relationships with highly qualified mortgage brokers and bankers who are ready to help you.

Give us a call or reply to this e-mail and we would love to help you with all your real estate needs.