Plan for a Smooth Move
Posted by Joe Samson on Friday, May 17, 2013 at 8:39 AM
By Joe Samson / May 17, 2013
Comment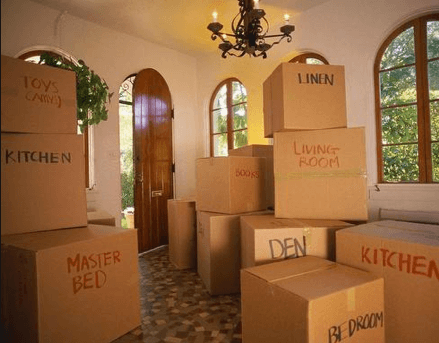 While this is an exciting time, it is also a busy time that can become overwhelming if you aren't prepared for your moving day.

Real Estate agents in Calgary have many homes for sale and therefore have experience with the pitfalls of moving, so do not hesitate to ask for their advice. The following tips can provide you with information to ensure things go as smoothly as possible.

Don't leave things until the last minute.
In most cases, home buyers in Calgary have at least a month to move out of their current residence and into a new home. Sometimes home buyers will put things off until they suddenly find themselves running out of time. This can cause panic to set in and the potential for things to go awry.

Have a moving plan
Decide whether your household belongings can be handled by a few friends with trucks, or whether it is better to use a professional moving company. Either way, you need to provide as much notice as possible. Choose a reputable company to avoid large amounts of breakages, failing to turn up on the allotted day and the like. The distance to be travelled and/or your budget may dictate your choice.

Don't surprise your movers
Antiques and other valuable items require particular attention to packaging to ensure absolutely no harm come to them during the move. Pianos need special care and not just any mover can transfer one from your old home to your new without incident. Choose a mover with proven experience with large, expensive items.

Get rid of the junk
Now is the perfect time to have a garage sale, recycle, donate to charity and shred all those old papers that are no longer of value. Remember: the more you get rid of, the less you have to move. Tackle this task very early on.

Make sure your packers are on the same page
Whether packing alone or with help from friends, ensure you have a plan. Tackle one room at a time, take an inventory of each box, mark the box with the room it came from and a number that matches the inventory sheet. If using a moving company to do the packing ensure they have a system that will ensure your belongings are packed to your requirements.

Think 'green'
Where possible go green by using reusable containers. Pack your breakables with towels and bedding. Suitcases make good moving containers too. Some Calgary moving companies offer plastic bins and will drop them off early and then pick them up again after your move. If not, check out your local hardware store to purchase them. You can easily sell them afterwards to someone else preparing to move.

Know your condo rules
If you are buying a condo you may find that there are rules about moving, such as no move-ins on a Sunday. If you need a service elevator you may be required to book in advance with a security deposit (anywhere from $100 to $500), which is quite common in Calgary.

Be ready for the movers
Moving day can be long and tiring. Unnecessary delays only make things worse, so make sure all your belongings are ready when movers arrive. If able, move all the boxes into one room and only leave large furniture items for the moving team to lift. Last minute items such as personal grooming gear can be thrown into an overnight bag and put in your car

Protect Valuables
Precious valuables such as jewelry should not be left to the movers to take if you have any concerns about safety. Take them with you. Computers should be backed up thoroughly onto a separate source such as a thumb drive or disc.

Avoid using trash bags
Too often belongings packed in trash bags end up in the garbage. To avoid this happening don't use anything that could be mistaken for a trash bag.

Make arrangements for your new home
If you have ordered new furniture, delay delivery to ensure you are prepared to receive them at your new home. Don't have them arrive the same day as you move in.

Where possible, arrange to have services hooked up before you arrive. Gas, water, electricity, phone, cable and internet will all require transfer into your name. Prepare ahead of time.

Get to know your new neighbours. They can be an invaluable source of information relevant to your new area. Letting your immediate neighbours know what day you are moving in will prepare them for any inconvenience your moving vehicles may cause them.

Avoid pet trauma
Find someone to 'mind' your pets on moving day. Have the sitter take your pets the night before so they don't get traumatized by moving activity.

Appreciate your moving team
Having food and drinks available for your movers will be very much appreciated. At the very least, ensure there is a constant supply of water, as moving can be hot and thirsty work. Make sure you hand out the cold beer at the end to avoid damages. :)

Keep cleaning supplies aside
After everything is moved out you will then have the unenviable task of cleaning. Make sure you have a good supply of cleaning products, a wet mop and a vacuum cleaner. A supply of toilet paper and light bulbs will be needed also. Replace bulbs where necessary. Leave a brand new roll of toilet paper in each bathroom.

Clean as you go
Where possible, clean each room as it is emptied. Clean as much as you can prior to moving day so a quick run over carpets with the vacuum cleaner, mop floors and dust / wipe surfaces will take you a short time. Make sure all trash is taken out.

Guidelines for truck sizes:
A standard one bedroom apartment will require a 16' cube truck
A standard two or three bedroom house will require a 24' to 26' cube truck
NB: Most household belongings can be moved in one or two trips of a 24' cube truck. If you have more, advise your moving company so they can prepare accordingly.