Playgrounds in SW Calgary to Check Out This Summer
Posted by Joe Samson on Tuesday, May 24, 2016 at 4:20 PM
By Joe Samson / May 24, 2016
Comment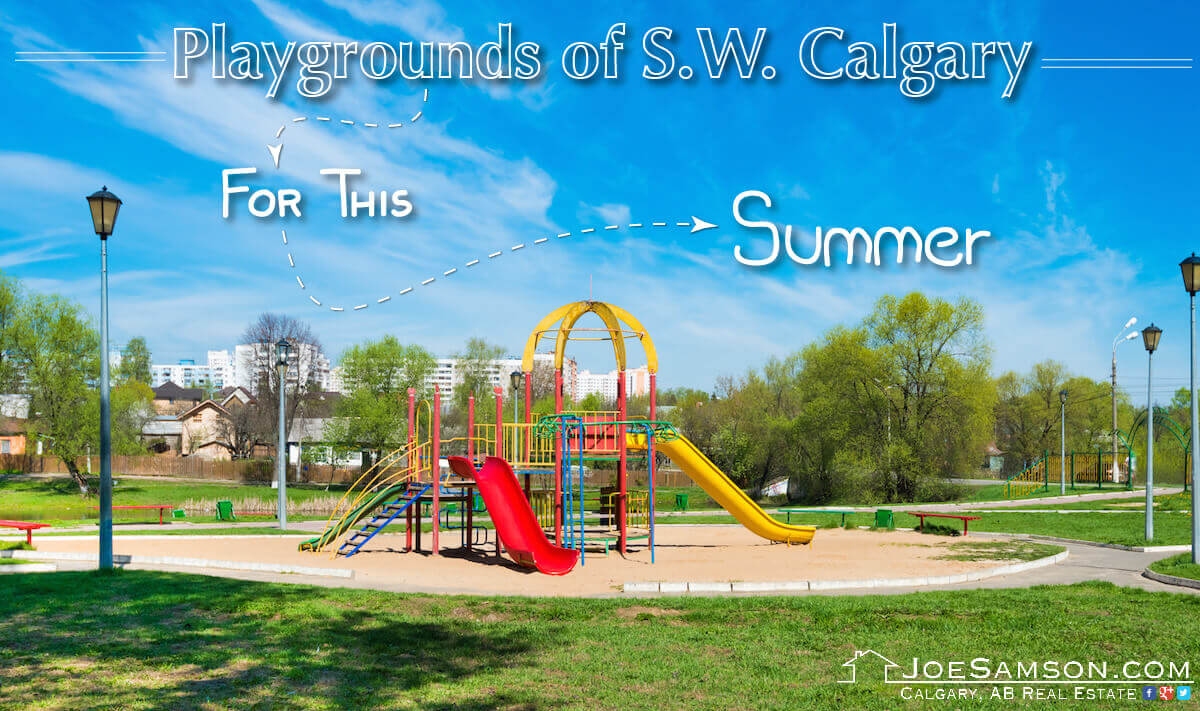 The beautiful weather of the summer is upon us, and that means it's time to get outside and get active with your family! There are a lot of things you can go do, but what's better than a good old-fashioned day at the park? Kids can have fun while playing and parents will be able to enjoy being outdoors. Southwest Calgary, in particular, has some of the most beautiful parks to check out, so if you're interested in visiting other neighbourhoods to see what they have, then try out those listed below:
Treehouse Playground at Christie Park
Located in Christie Park, this playground is perfect if you have little ones that are toddlers or in 1st or 2nd grade. It has a beautiful new play gym, equipped with a slide and fun rock climbing wall.
Park at Elboya Park
This is a great park to take kids that are young and a little bit older. Elbow Park has a beautiful, brightly coloured gym that's equipped with a lot of climbing areas, slides and a lot more. You'll also find that there is a lot of grass around this, so it's the perfect place to fly a kite, play soccer or do any other outdoor activity.
Playground at Mayfair
Surrounded by large trees, this is a location where a lot of people spend afternoons watching their kids play in Mayfair. The gym is decorated with bright colours and has everything younger kids need to get all of their energy out.
Our Lady of the Evergreens School Playground
Located in Evergreen, kids ages 5-12 will love playing here. This massive park is surrounded by grass as far as the eye can see, and has some of the most impressive fitness possibilities around. Kids can slide, climb, spin, build and do a lot of other fun activities while they are here. It's one of the favourites of community members because it's so big it offers something for every child.
Calgary Science School Playground in Lakeview
Located at 34th St and 58th Avenue SW, this is a great spot because it's not packed full of gravel like other playgrounds are. There's a fun structure with a rope that kids can climb on, along with ramps to run on, a merry-go-round, swings and more. It's also surrounded by a lot of grass, so you can have a picnic or enjoy playing sports outside of the pavement area.
Kelvin Grove Playground
Located at 73 ave and Kerfood Cres SW in Kelvin Grove, this is a really big park that has something for kids of ALL ages! There are a lot of swings, a bridge, tic-tac-toe, slides, stairs and so much more. What's even better is that this is right on another playground, so there are lots of options for kids.
Which of these playgrounds will you go and see with your kids this summer? It's a great time to visit them all and see how other communities have worked hard to make their outdoor areas more appealing to families!