Real Estate in Calgary After the Flood
Posted by Joe Samson on Monday, October 7, 2013 at 5:08 PM
By Joe Samson / October 7, 2013
Comment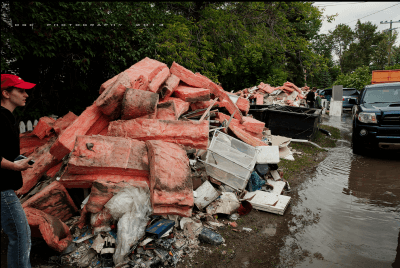 The floods that invaded Calgary this past summer dramatically impacted the city and caused significant damages to a large number of homes in and around the area.
The damages were particularly prevalent among those who have homes near the Elbow River. While the overall real estate market in Calgary has dramatically rebounded from the floods and has even tallied some record highs, there are still issues over what will happen in some properties near the rivers.

Many people who have bought new homes in the Calgary have been doing so as a means of moving away from the riverbeds. Some of these people are buying homes to be permanent replacements to their old homes or as short-term places to rent while waiting for their old homes to be fully repaired from flood damages.

The high-value residential areas around the Elbow River have been among the most heavily impacted areas in the city. This is particularly as some of these homes have foundations that are below the water plane and have become particularly vulnerable. The risk of future floods to neighbourhoods in the Elbow River is a real concern that will keep people from having an interest in properties in this area in the future.

Meanwhile, there are issues over how the Highwood River will flow. There are concerns that the pattern of movement in the Highwood River might change as a result of the intensive changes in the area from the flooding. This is a risk that suggests that there might be problems coming from the course going in a new direction or water potentially failing to flow as properly as they should. The fear that comes with the river changing is a dramatic concern that might threaten what happens over time.

In fact, in the three months following the flood, there were only 14 homes sold in the entire city of High River. When compared to a year ago, in the same period 84 transaction took place. This suggests that there were serious issues with the flood and that there is a strong threat that will come with potential floods in the future.

Still, this does not necessarily mean that the market will suffer in the long run for Calgary at least. There is the constant belief within the industry that the market will continue to grow over time and that people will begin to forget about the flooding as waters recede and people start to move back into their homes.
Whether or not this will be the case for High River is uncertain but the recent trends in Calgary's housing market suggest that it might not be a concern at all for the future state of real estate values.

The threat of what will happen with the Elbow and Highwood Rivers in the future are important points that indicate Calgary's real estate market might change based on location.