Real Estate is All About the Looks
Posted by Joe Samson on Friday, November 29, 2013 at 4:31 PM
By Joe Samson / November 29, 2013
Comment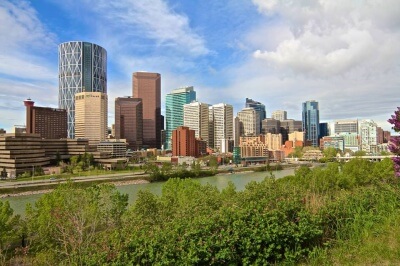 When home buyers are looking for places to purchase in Calgary, they have many options available to them.
While location certainly is an important factor when making a purchase like this, a lot of buyers are finding themselves interested in the views from inside their home as well. This is why a lot of buyers have struck interest in the Ridges of the Valley Pointe Estates, which are located in Northwest Calgary. These are unique because they are made for residents who want to have natural views from in their home that boasts rustling leaves and chirping birds.

Calgary certainly is a beautiful city to live in, with a lot of restaurants as well as shopping centres and much more. Sometimes, though, residents just want to get away from all of the hustle and bustle that the city can bring. This is where the Ridges of the Valley Pointe Estates come in, as they are much different from other developments out there.
When buyers walk into these homes, they are amazed by the views of the Rocky Mountains and the environmental reserve that is just outside the door. In fact, the regional marketing coordinator for the development says that most homeowners end up buying from the Ridges simply because of the spectacular views it offers.

Genstar Development Company is another big name in home development, having created the Evansview community in Calgary along with many others.
Mr. Bosovich, who is the senior manager in charge of development, says that more people purchasing homes are interested in views, which is leading to homes being built on higher ground. This provides a breathtaking view and reduces obstructions from man-made creations, like buildings.
Another community trying to take the initiative to create better views is Auburn Bay, which has man-made lakes so buyers will be able to enjoy the luxury water-front views without rivers.
Homes with a City View
Buyers looking for a luxury community may be interested in Timberline Estates.This is another example of a luxury community that offers great views because it was designed with the buyer in mind.
The project developers made it so that all buyers have amazing views from their backyards, not just some people. Watermark at Bearspaw also boasts luxury homes in its community and uses the Rockies as the backdrop for their beautiful homes.

When it comes to buyers actually choosing their home, their personal preferences will really determine what they end up with. For example, some people enjoy views of golf courses while others might be more interested in the Rocky Mountains.
Fortunately, there are now more homes than ever that offer unique views that all prospective homebuyers can enjoy. Developers are even using focus groups to find out more about what people want out of their homes, which is making them much more customized than ever.

While there are a lot of communities in Calgary, the new Ridges Estates are sure to be one of the most popular in the near future. The development just started the second phase, which is set to include 30 lots.
Award-winning builders are creating the homes, and there are plans for a lot of amenities so that buyers have more to do than just look at their beautiful views.