Reasons to invest in Calgary's Real Estate Market in 2013!
Posted by Joe Samson on Thursday, May 2, 2013 at 8:55 AM
By Joe Samson / May 2, 2013
Comment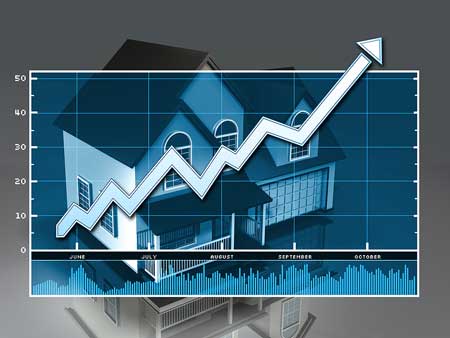 - There has been a 24% population growth over the last ten years. Back in 2002, the population used to be 905,500. It has seen a gradual growth over the last decade.

- According to Canada Mortgage and Housing Corp, by the end of this year, there will be up to 12,400 units in the Calgary metropolitan area. This marks a remarkable increase of up to 33% dating back to 2011. This rates as the biggest increase in units since the year 2007.

- By April 2012, the population of the city had increased by 30,000 coming up to 1,120,225 residents.

- Companies in Alberta are currently open to recruiting people who are situated outside the Alberta province. With this population increase means the accommodation resources in Alberta will be strained. More people are soon bound to be heading to Alberta with the prosperity gap being in favour of Alberta.

- The growth of the population is greatly attributed to immigration. The immigration trend is responsible for up to two-thirds of the population.

- Interesting statistics were discovered when looking at the households in Canada that had a net worth of more than $500,000. Households from Calgary were able to net up to 3.3 million while the Metro Vancouver households netted an average of $2.1 million. The Toronto households were known to net up to $2.2 million.

- Real estate trends were analyzed in 2013 and the report was quite interesting. According to the results, Vancouver and Toronto have been replaced by Edmonton and Calgary as the leading cities when it came to real estate prospects.

- CMHC did an analysis of net migration trends in terms of people moving to Calgary. There was a 79% increase from 11,200 in 2011 to 20,000 in 2012.

- International migration has grown by almost double the amount that was recorded five years ago. There have been up to six thousand new immigrants in the first quarter.

- According to RealNet Canada, the $3,394 in sales that have been made in the first nine months of the year ranks as the second-best ever in terms of real estate transactions.

- The limited properties mean that there are many people competing to acquire them. This has resulted in the increase in the rent prices.

- Calgary Real Estate Board established that there was an increase of up to 15.56% in MLS® sales that were made a year to date. They currently stand at 18,905 compared to what the figure was at the same time a year ago.

- The unemployment rate has gone down from 6% in 2011 to around 4.8% in the present.

- The high-quality real estate is harder to acquire especially thanks to the expansion and growth that has been facilitated by the gas and oil industry.

- Calgary is the top-ranked city when it comes to a residential real estate in Canada. The rest of the list of top-ranked cities includes Edmonton, Toronto, Vancouver then Ottawa.

- It is estimated that there will be an increase in employment rates by up to 2.8% by 2013 then 2.9% by 2014.

Alberta has experienced an increase in the wages with the weekly average wage now up to $156 more than what it is in Ontario.

It's time to take action and avoid making the mistake of sitting on the sidelines while everyone else profiting from increasing real estate prices in Calgary. Call today to talk to us and find out what investment opportunities we are able to offer you.