Seasonal Slowdown in Real Estate Creates New Opportunity for Buyers
Posted by Joe Samson on Friday, December 20, 2013 at 4:11 PM
By Joe Samson / December 20, 2013
Comment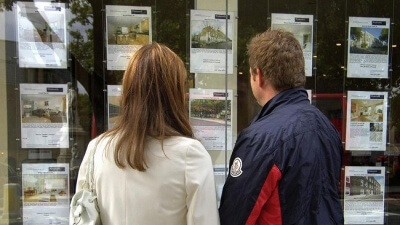 If you're looking to sell a home in Calgary, then you may want to consider until the weather starts to warm up, well... at least until January for sure.
This is because the real estate market in the area generally slows down considerably when the fall season ends and the snow starts to blanket the ground with temperatures in the -20C's. Even now fewer people are putting their homes up for sale as we march towards Christmas, and that means real estate agents are likely to suggest putting new listings on the market until next year in January. This is likely to the best decision for sellers, especially if they want to save money and sell their home within a short amount of time.
Calgary's Housing Market for Buyers
On the other side of the real estate market, home buyers in Calgary may find that they have more opportunities when sellers do not. This is because there is a short window of opportunity that they can take advantage of when sellers come to the realization that their home may not sell until 2014. This puts a lot of buyers in a situation where they either stay in their home for the next several months or decide to put it on the market for a ready-to-sell price. This generally results in a drop in home purchases during the month of December, especially for homes that have been sitting around waiting to sell for a while.
Unfortunately for buyers, the slowdown of putting homes on the market has come earlier this year than it has others due to the shortage of well priced real estate, but this is actually a good thing for sellers. This could translate into a higher selling price because there are fewer homes up for sale and buyers are much more motivated to find their new homes.
According to some economists, the housing market was busy in the fall, but it started to decline in early December.
While a lot of people speculate about what the housing market will do in Calgary in the coming months, they won't know until it actually happens. When next spring hits, economists will be able to determine if there's a strong sales path they can anticipate for the future, which can help real estate agents with their sales techniques in the future.
While numbers for real estate have been strong in Canada this year, economist Robert Hogue believes that numbers this year won't be much different from those in 2012. This is largely due to the listings significantly decreasing in the fall, which changed the numbers quite a bit.
Since there is a lot of unknown information about what will happen with real estate in the next few months in Calgary, buyers might want to start looking at purchases more seriously. This can result in saving money and being able to get into a home that could end up costing them much more in the future.
Some REALTORS® in Calgary may advise against listings new homes at the moment, but they are open to helping buyers take advantage of the properties that are priced to sell during the fall and winter months.