Shawnee Park Will Soon Be Home To Top Developer
Posted by Joe Samson on Wednesday, June 19, 2013 at 6:05 PM
By Joe Samson / June 19, 2013
Comment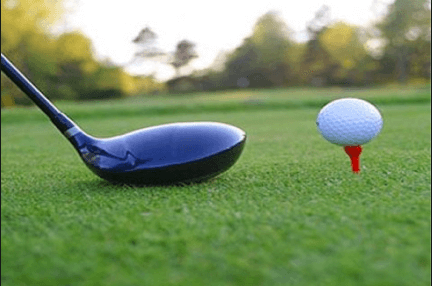 Buyers searching homes in Calgary have something to look forward to today because Geo-Energy Enterprises has announced a few weeks ago the sale of a substantial parcel of land (52 hectares) to top developer, Cardel Homes. This parcel was previously the location of Shawnee Slopes Golf Course, which Calgary residents may recall went out of business just two years ago.

This acquisition should add significantly to the availability of homes for sale in Calgary because Cardel plans to build 1,700 homes on the property. Cardel Homes director of marketing, Damon Ockey, explains that these homes will be a tasteful combination of choices ranging from more affordable mid-rise and low-rise condominiums to townhouses to move-up homes to grand, estate homes in the existing community of Shawnee Slopes. He assures all interested parties that this project is already approved by the city and construction will begin in the fall of 2013.

The plan for the new development was actually approved in advance of Cardel's acquisition, so it will be a simple matter for the company to take up the reins and move forward swiftly with the development. There is just a bit of fine-tuning to be done in terms of the precise layouts of the area.

Designers will finalize these plans with a close eye to making the most of local amenities such as the nearby Fish Creek C-train station and attractive and enjoyable Fish Creek Park which stands adjacent to the property. Another very important consideration is the density of units. The property is approved for a maximum of 1,700 units, and designers are committed to creating an environment that is pleasant, healthy and enjoyable for everyone.

To this end, developers look to existing homes in Calgary for design ideas. This area is already a well-established community with mature trees and a superior quality of life. Developers are keen to preserve the established, comfortable hometown atmosphere that exists in the area. For this reason, they intend to carefully preserve green space and make sure the entire community presents a gracious sense of spaciousness and ease.

Residents of the area can be sure the project will be carried out with care and sensitivity because Ryan Ockey, president and CEO of Cardel Homes lives close at hand. His home is in Evergreen as well, and he has a personal stake in being certain that the quality of living in the area is not going to be compromised.
Local residents have already witnessed the care and attention to detail typically exhibited by Cardel Developers in local projects such as the Fairways, Evergreen and Millrise. In fact, Cardel has been successfully working on the development of this area for about thirty years.

People of influence in the area, such as Ward 13 Alderwoman, Diane Colley-Urquhart was quick to express confidence in the project. Alderwoman Colle-Urquhart says that she is certain that the Ockey family plans to take great care in creating a community of homes in Calgary that will meet with the approval of current residents of the area. She says that her personal association with developer Ryan Ockey has convinced her that the Ockey family is committed to providing only the best of houses for sale in Calgary.

Potential Buyers Of These Fine Homes For Sale In Calgary Will Enjoy Tremendous Choice

For his part, Ryan Ockey seems eager to begin the Shawnee Park project and hopes to have models available for viewing very shortly. These will be uniquely designed in several different styles to give potential buyers optimum choices. Ockey says that the first phase of development will consist of single-family, detached estate homes, which will be built by Cardel Homes. The location of these homes will be determined by the location of the initial community services established.

Ockey explains that Cardel Homes (which has a great deal of experience in home construction in both Ottawa and Denver) will be doing most of the building in the community; however, he assures that specialized building, such as concrete buildings of multiple levels, will be handled by outside professionals. Ockey says that Cardel Homes have not had as much experience in building this type of structure, and in order to ensure maximum quality and safety, the decision was made to have these structures built by very experienced builders.

The Shawnee Park Development Is An Exciting Addition To Calgary Real Estate.

Overall, the focus of the Shawnee Park development is to create a high quality, aesthetically pleasing, a comfortable community of homes in Calgary that will be well received by the surrounding community. To this end, Damon Ockey says that changes will be kept to a minimum and plans and improvements will be in keeping with local ambiance.
For example, the name of the community will remain, Shawnee Park, as it has been for many years because this name honours the legacy of the local Shaw family and their contributions to the existing community.