Should You Buy a Home Before Christmas?
Posted by Joe Samson on Wednesday, December 18, 2013 at 4:13 PM
By Joe Samson / December 18, 2013
Comment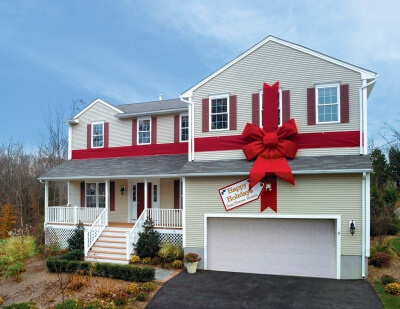 Are you scrambling to figure out the Christmas presents for your frieends and family this year?
While a lot of people focus on giving during the holidays, why not consider getting something for yourself?
An investment in a home can turn out to be extremely worthwhile, especially since the housing market has been picking up recently in Calgary. This is a big decision, but it can be one that's worth your while if you find a really good home bargain. So, is buying a home during the holidays a good decision for you? Here are a few reasons why it just might be!
1. Reduced MLS® Listings
A lot of sellers wait until the new year to put their homes up for sale because they want to wait for more buyers in the market. While this might seem like it's a bad thing for you, it can actually be a really good thing! With fewer listings on the market, there will be less buyer competition for you to deal with.
By taking advantage of the homes on the market at the end of the year, you will likely be able to save money while dealing with fewer people bidding for the property that you want.
2. Home Prices in Calgary
Sellers who have homes on the market at the end of the year are extremely motivated to sell because they don't want to go into the new year with that home still on their shoulders.
So, home prices during the holiday season (October all the way through December) are generally discounted greatly! This can result in you getting a really great deal without having to go through the trouble of fighting with other buyers who want that same home and discount.
You may also be able to negotiate a good deal during the holiday season because of the seller's desire to get rid of the home as soon as possible. If you are willing to buy quickly, then you can find some pretty amazing deals out there!
3. The Season of Giving
Do you notice that people during the holidays are nicer than they are throughout the rest of the year?
You might even find that you get bitten by the "holiday bug" when the later months of the year roll around. This is generally because people have giving spirits and want to help people out, and this is even true when it comes to buying a home! If you go around looking at homes, you may notice that sellers are actually a lot nicer at the end of the year than they are in the middle of the year.
Call this the giving spirit or just motivation to sell; whatever it is, it can get you a great deal on a home. Even mortgage companies tend to lend more during the holidays so they can help buyers get into the property that they really want to purchase.
4. Low-Interest Rates in Canada
Before you think about waiting until 2014 to buy, you should realize that interest rates this year are still extremely low. What's even more important to realize is that interest rates are expected to climb during the spring of next year, and that could cost you thousands.
You want to save money, right? Well then, you might want to think about at least seeing what your interest rate would be right now. It could really open your eyes to what you would pay now versus what you would pay in the future.