Stronger Canadian Housing Market is Expected Through 2014
Posted by Joe Samson on Sunday, December 22, 2013 at 3:58 PM
By Joe Samson / December 22, 2013
Comment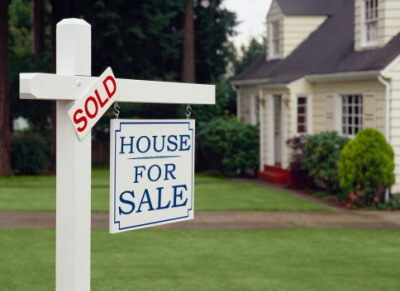 A lot of people expected 2013 to be an "okay" year for Alberta's housing market, but it actually outperformed expectations. In fact, Canada as a whole saw a strong year in home sales as well.
A lot of sellers have noticed this because they've seen more buyers in the market, but they aren't the only ones. Buyers have also noticed this because they are seeing more competition for homes on the market and steady price increases in homes that are available.
Strengthening Economy in Canada
A recent housing market report done by Scotiabank Economics found that 2013 performed better than expected and that 2014 will likely perform even better. In fact, the gain for next year should be around five percent, and this is largely due to stronger overall sales as well as increased sales in the higher-priced luxury markets.
Even Vancouver and Calgary real estate markets have been seeing steady growth in their housing markets, which is a nice surprise to residents as well as individuals who live all throughout Canada.
While immediate growth may not be obvious in 2014, a strengthening job market and income increases will lead to more buyers throughout the rest of the year. These buyers will be first-time home buyers, but also people moving to Canada because of the strong economy. In 2013 there was an almost 11% increase in sales in Calgary from 2012, and the sale price increased over 6.5%. The year is ending with an average sales price of over $456,000, and if this continues, it will be even more than that in the following year.
Balanced Housing Market in Canada
With market conditions expected to stay balanced (although slow at first), more sellers are expected to put their homes on the market in the coming year. This is because there is less of a risk for them, and buyers will have more opportunities available in their immediate area. More new construction homes are also expected to be built, and this can lead to more jobs and more people willing to relocate in order to buy.
Fortunately, the real estate market isn't the only thing that is balanced, and the economy is doing the same. More companies are hiring and wage growth is increasing as well. There are also attracting interest rates being offered by banks, so a lot of home buyers can find opportunities that they may not have been able to get in the past.
There are some issues that could cause a slowdown in the housing market, like higher household debts, but the good things happening in the economy should outweigh the bad. Even residents who don't like in Alberta will likely see positive changes in their local housing market.
Canada as a whole is set to see strong growth in its future, and that can lead to a lot of new home buyers and population growth. As always, buyers and sellers should consult with real estate agents before they make any major moves. This will ensure they have solid advice about the housing market when they are ready to buy or sell.