The Future of REALTORS® in Real Estate
Posted by Joe Samson on Friday, December 6, 2013 at 4:26 PM
By Joe Samson / December 6, 2013
Comment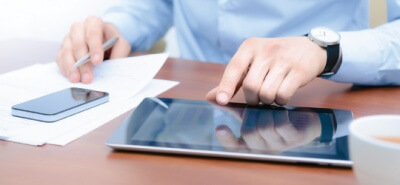 There have been a lot of Canadian companies that have come and gone over the years, but there have also been some that have adapted to change and reinvented themselves.
This has led to some very successful companies, like The Hudson's Bay Co., which started back in 1668. While there are a lot of ways companies can evolve for the future, what will happen to real estate companies in the future? Will they need to reinvent themselves to keep up with changes in the marketplace?
REALTORS® Surviving Through Decades
Real estate companies today are realizing that it's more important than ever to do things right rather than let things slide, as this can affect their business dramatically. They also realize that it's important to offer services that appeal to the client and keep them intriguing for buyers and sellers.
For example, take CIR Realty and their ability to survive in business over the past decades. Their goal has always been to have core business values that keep their company honest and valued. They've also realized that they need to adapt so that they can adjust to the changing market and stay relevant.
Although Top Producing Agents in Calgary have been able to emerge stronger in the market because of their ability to adapt, they have faced difficult times in the past.
One particularly tough period was in August 1981, which was when interest rates on mortgages were climbing as high as 22.75%. This resulted in decreased sales and real estate companies going out of business left and right.
As long as businesses know that there will be new opportunities in the future and they can survive through the tough times, they may be able to find new opportunities in the future. Today mortgage rates are at all-time lows, and that has meant people younger than ever being able to purchase their very own homes.
Real Estate Adaptability
One thing that remains constant throughout the decades is that home ownership is one of the largest investments that people will make in their entire lives. This is why it's so important for REALTORS® to offer insight into real estate investment and offer advice as it's needed.
But, it's also important for companies to reach out and embrace the new technologies and services that competitors are bringing. This can result in being able to connect with customers, even when they don't need the help of real estate agents as much as they did in the past.
When REALTORS® are adapted to the way things are changing, they will appeal more to new buyers and be able to keep their interest in the coming years.
Along with being able to embrace the changes that are imminent, real estate agents in Calgary also need to have strong core values. This means offering trust, integrity and experience to each of the customers that they come across.
Without these, companies won't be able to build a strong customer base and gain the trust of buyers in the market. By having strong core values and professionalism on the job, real estate companies will be more likely to survive, even when times do get tough.