The Secret to Profiting From Calgary's Real Estate
Posted by Joe Samson on Monday, May 6, 2013 at 8:51 AM
By Joe Samson / May 6, 2013
Comment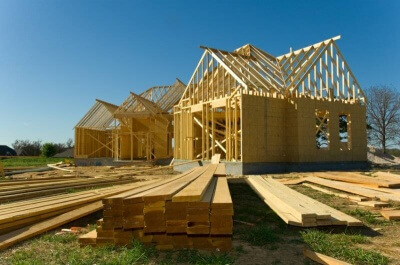 The real estate market in the last five years has cooled. This creates a buyer's market as prices are so low to buy. There are not as many home buyers as there once was. Follow the builder is a strategy used for selling real estate of homes in Calgary.
Even a luxury home or a condo in Calgary can get sold easily. Watch the younger generation. They are the ones that are making the money in everything you see around you! Here is how to play the game called Follow the Builder.
When you see a brand new subdivision going in, you know there are phases of building to make this happen. You may not even know what the phases are going to be called. All you see is dirt. That dirt is gold! The builders have to build the houses and sell the lots. This is called the first phase of building.
What these builders do is build one and build another say twenty-five to fifty miles away. They are usually set around workplaces. There is easy access to entertainment, work, and shopping. Builders can join together on a project as it is profitable. This presents a money making an opportunity to you. This is why it is called follow the builder.
The first phase of a brand new subdivision for homes for sale in Calgary will be the cheapest phase. No one sees it built yet. The new homeowners are getting a ground floor opportunity. They can choose the style of the house and get choice lots before anyone else.
This gives instant cash to the builders to start building all these homes sold. The builders know they cannot ask for the prices they wish for. The homes are not built yet. It is just dirt lying around. We will use condominiums as an example.
You follow the builder and see the first phase of brand new townhouses. You purchase a townhouse at a steep discount. Now, it gets built and you move in. This is equity as you are a real homeowner. Then, the rest of the condos are built. They are sold in the next phases. When you know the last phase is starting, put your condo up for sale.
You will make a profit even if you live there a year or so. People see the amenities of the condo community and how they look on the outside. They can see the different style choices to choose from on the inside.
The same concept goes with any type of real estate being built. You are watching the builder where they are building next. Sometimes they will have a sign out front advertising other places being built.
If you have the cash, purchase two homes in two locations. You have a place to live. Then, make a nice profit. Use that profit to go buy the luxury home of your dreams!
Just remember to talk to your accountant about taxes. You do have to pay them. But you could receive tax incentives for your property depending what it is. Homes for sale in Calgary are available everywhere for a profit if you know where to look!