The Ultimate Guide to an Open House that Sells!
Posted by Joe Samson on Friday, April 29, 2016 at 4:26 PM
By Joe Samson / April 29, 2016
Comment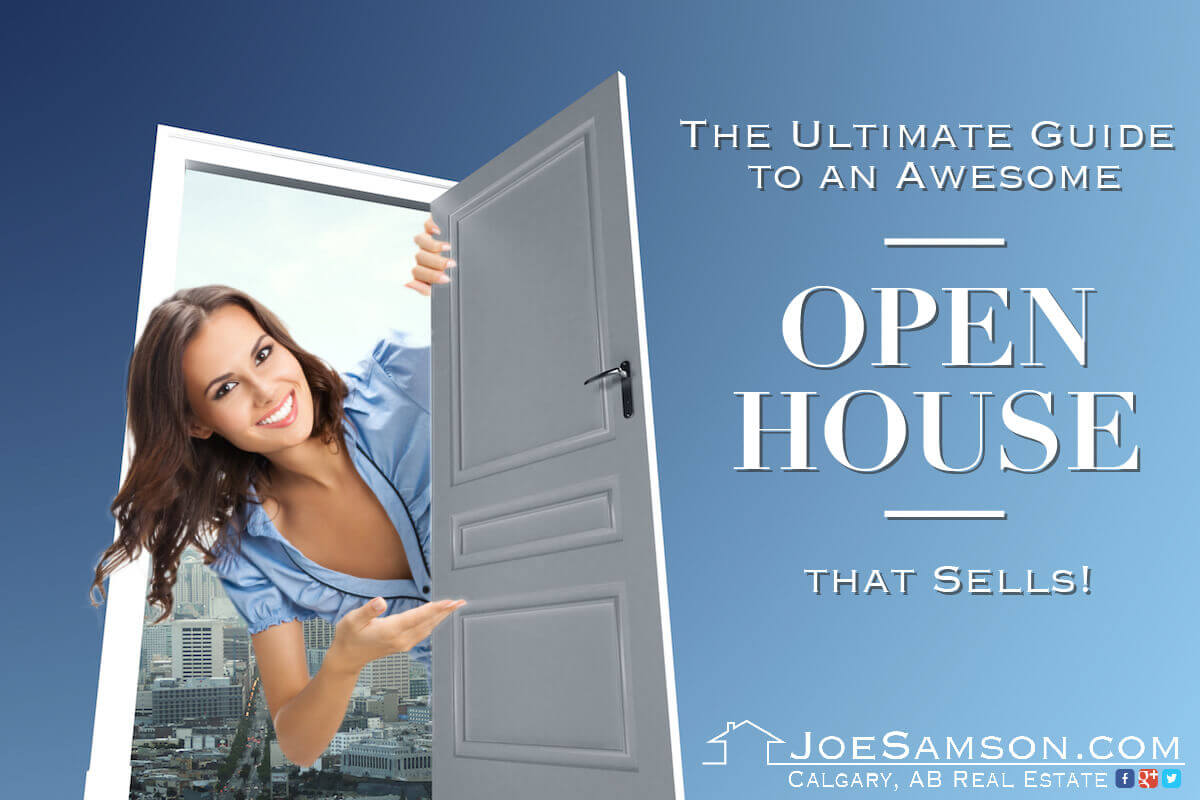 Holding open houses has been one of the most powerful tools that anyone can use to sell homes. But as online research has become more prevalent with buyers, the debate of whether or not open houses are still used today has been more heated than ever. Are buyers only searching online open houses, or are they getting out there and actually taking advantage of open houses?
Some experts dismiss the open house, saying it's an outdated custom that's carried on mainly to placate home sellers. Other real estate pros remain devoted to the method. Their track records show that open houses can, and often do, get the property sold.
But, what do the numbers say? The National Association of Realtors (NAR) regularly surveys people on their reliance on open houses. In 2014 about 44 percent of buyers used an open house as a source of their home search process. The survey also revealed that seasoned home buyers are more likely to visit open houses than first-time home buyers. Interestingly 51 percent of buyers between the ages of 45 and 54 enjoy searching for their new home via an open house, while only 23 percent of the younger generation favours going to open houses.
For the agent, an open house is not an easy task. It is actually a full day of work, costing them about 12 hours of time or more. Of course, the actual open house might only last a few hours, but in order for that to happen they have to: market online, create information packets for walk-ins, make sure the home is ready to show and actually host the event.
---

WHY OPEN HOUSES?
Interested buyers are coming to you, which means all you have to do is open the door for them. You can get that important face-to-face time with people that allow you to instantly build rapport. It's not like trying to e-mail somebody, using social media to get a hold of them or trying to use a flyer. You can see the buyer in person so you can immediately assess their need, talk to them, get to know them and start connecting with them much more quickly.
What is the Goal of an Open House?
The first and foremost goal of an open house is to sell the property! The way you prepare the home will affect how it shows when people are walking through it and can mean someone making the decision to buy right away. Basically, an open house creates a buying atmosphere.
The second goal of an open house is for the buyer to have a sort of "speed date" with the real estate agent who is hosting. During their time they will have the opportunity to ask the REALTOR® any questions they might have. This can help them decide whether or not they should hang their hat with the real estate agent that uncle Bob may have recommended who maybe only sells 3 houses a year.
---
ADVANCED PROMOTION
In order for an open house to be a success, marketing beforehand is crucial. A busy open house can lead to more sales opportunities, so getting guests in the door is extremely important.
You need to promote an open house at least a week in advance to let the people know that they can come through to see the house during the weekend. If you haven't spent a great amount of time marketing your open house, getting people there will be much more difficult.
Local Newspaper or Real Estate Magazine
The first thing that you can do is to advertise in the local newspaper. Most local media newspapers have an open house section where buyers often go to make their plans.
Community Flyers
Knock on some doors and hand out some flyers to the neighbours. Let them know that the house down the street is going to be open this weekend so that they can come through. But make sure you answer the question: "What's in it for me if I stop by?" They already live in the neighbourhood, so why would they be interested?
They might know somebody who is interested
They can get a good idea what their house might be worth
Pick a couple hundred homes around the targeted property and deliver postcard type flyers to let the entire community know what you are up to this weekend. You can hand deliver them in a couple of hours or use a postal delivery service where they can drop them off for you (there will be a fee for this).
Sign Toppers
Order sign toppers that state the day and the time when the open house is going to be held. Insert this banner on the top of the street sign early in the week so that all of the people who drive by the house can see.
Post Online
Every agent should embrace the power of the internet by marketing their open houses on the web, where buyers search the most! This will likely draw a lot more people in and result in getting your name out there as well.
One example of a site where you can post your open house times is Kijiji. However, no matter what site you use to advertise, do not forget to add the time of your open house in the first sentence of the description. A lot of real estate agents forget to take advantage of this opportunity when they have a listing on the MLS system. But be careful not to forget about your listings, because if they expire you might have disappointed buyers beating on doors when the sellers aren't expecting anyone.
Your Own Website
Another fantastic idea is to post open house opportunities on your own website if you already have one. Many people have personal blogs these days, and surprisingly, there could be a large following paying attention to those personal stories.
Using blogs to create some hype about the upcoming event is a must. Quite often fifty percent of people who walk into an open house learn about them through online listings.
If you don't have a website yet, one can be easily and quite affordably be created these days. Template designs will allow you to quickly customize the site and showcase the property to potential buyers.
Social Media Sites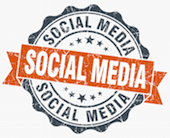 Some agents will spend hours curating content for their listing pages and websites, only to end up forgetting about the other marketing techniques they could be using. Take advantage of Evites, Twitter, Facebook and LinkedIn to advertise the date and time of your open house! You might be surprised at how many people show up at the open house when you take advantage of social media. And if you have a virtual tour of the home that you can link to your posts, you may draw in even more people!
There's nothing wrong with piggy-backing on your friends a little bit. However, be gentle with promoting your "selfish" needs on these channels, as it can really turn off some people if you overdo it. Don't blast it out to everybody all week. Let them know what you are up to this weekend, but don't shout it too many times. Just let people know that you are going to be there and that you're going to have refreshments and great opportunities.
---
MATERIALS TO USE AT OPEN HOUSES
Feature Sheets
Make sure that a few days in advance you print some high-quality feature sheets that visitors can take with them. Don't be afraid to order at least 20-30 feature sheets. If you don't use them all, you can always use the leftovers next weekend. Whatever you do, don't try to save money with printing costs, as you should be creating the impression that you care about quality. As a result, the buyers will be more likely to think that the house is high quality as well.
Articles & Information
Other things that you should share with buyers are community articles and information. I like to only bring one copy and tell people: "Hey, that is my display copy, but why don't I send you the entire copy by e-mail so that you have the full information that you can read or share". Some people may just want to quickly flip through them while others will really appreciate going out of your way trying to help them.
CMHC - Home Buying Guide
CMHC has some great tools such as buying guides, condominiums guides, house maintenance tips, etc., all of which you can order for free off of their website. Once you receive these you will be able to hand them out at open houses so you have your own information as well as other professional materials. This will get great information out to the public, and the bigger the packet they take home is, the better.
Area Statistics
Look around the area and keep your information specific; don't generalize on how the entire city is performing. Shine a light on how many houses have sold in the area within the last 3-6 months. Also include how long they took to sell, how much buyers typically negotiated off of them and, if you really want to hit the ball out of the park, you may also want to prepare a map for visitors to see how their location compares to your open house.
Next, you will want to share some information about similar homes that are active in the community. If you can, try to visit them earlier in the week so that you can share with the buyers why that other house is priced so high. For example, its basement may not even be finished or some of the renovations may have been done to low standards. Give them all of the information that is extremely valuable for a buyer to know.
Information On Nearby Listings
If you want to show your expertise in a professional way, then research other listings in the same neighbourhood that are similar in price range and features. Visitors will appreciate this information, and other agents/buyers will be more likely to work with you because of this.
Signs, Signs and More Signs…
Since neighbours can be your greatest asset, the last and possibly most obvious material you'll need for your open house is the sandwich board or signs with direction arrows pointing people to the front door.
Put signs on major roadways leading to your open house. Hopefully, your property isn't located too far off the main road where it's very hard to get to. If the house is quite the distance away from a major intersection, then be sure to place plenty of directional signs so that it can be found based on the breadcrumb signs that you have left there.
How many signs do you need? It's really going to depend on where the open house is located at. Usually, 6 signs should be enough, but you can never overdo it. I like to place signs on both sides of the street so that they can be noticed from either direction.
Every property is different, so choose your signs on an individual basis. For example, if you're looking to draw in customers for a high-end property, use specialty signs that look luxurious and professional. If you're selling a home that's a bargain, then appeal to deal-finding customers with a handwritten sign.
One of the biggest mistakes you can make is disregarding potential customers. Remember, not everyone who walks through the doors of an open home is looking to buy. However, one of those customers could end up falling in love with a property when they least expected it. They could also know someone looking for a home just like the one you're selling.
Like any good agent, you should prepare yourself for neighbours stopping by. Don't write them off as a waste of time though, because you never know if they'll see it and love it, or know someone who will love it. If they tell you not to mind them because they're the "nosy neighbour", make sure you tell them you love those types of neighbours and they are more than welcome to look around.
Treat anyone who walks through the doors of an open home as a buyer or a potential ambassador to a buyer. This is why it's so important for the REALTOR to market the property to anyone and everyone. Every person could possibly share their "great experience" at an open house, and all it takes is one of those people to buy!
Video Open House is the Future?
It's no secret that home buyers look around at homes online before they buy, especially with all of the photos, video open houses and specific information that's available. And while websites and other listings are used to advertise homes you have for sale, you shouldn't shy away from open houses.
After all, how else would the buyer know how beautiful the sun shines in through the living room window? Or that the colours in the home are actually much richer than they appear in pictures? Virtual tours are great, but they are no substitute for standing in a home in real life. When a buyer experiences this they will start connecting feelings to the home, and that's an important part of the buying process.
How are you using technology? What's surprising is that many agents aren't harnessing the true power of it. They aren't taking advantage of the fact that virtual tours and videos can more easily get buyers interested in a home. That's because they might see something in the video or tour that they didn't see in pictures, which motivates them to attend the open house.
Video open houses probably won't be replacing open houses anytime soon, but they may very well help attract buyers and get the home noticed by more people.
---

UP THE EXPERIENCE
Once you get started with the open house, you need to get creative. Ask yourself if there is anything else that you can do to add to this experience?
Preparing the Home
Go outside and look at the home, does it need to be cleaned up? You might need to mow the lawn, plant or water the flowers, have the trees trimmed or sweep the porch off. It will be worth it to clean up the exterior so the home looks like it's being kept up with. Curb appeal goes a long way with potential buyers.
Detail the Interior – The inside of the home should be extremely clean, with scrubbed floors, dusted shelves, cleaned up bedrooms and a grim-free kitchen. Make it look great!
Before you open the door, you want to give yourself some time to turn on all the lights and open the blinds to let natural light in the home. Don't forget to also set up your own articles that you have brought with you to be displayed.
It's also beneficial to clear random stuff off the countertop so it's not in the way. You want to get the place set up so that you can be in the best position to show the house as beautiful as it can possibly look... You can call in a professional stager if you want it to be as close to perfect as possible, or you can just watch a lot of HGTV to get some great ideas on how to do it yourself.
Provide Beverages & Appetizers
Small appetizers (brownies, cookies) and refreshments will help make your open house more memorable than others. Want to attract more people? Then try to have a themed party! One top seller had a pool party complete with margaritas, and that brought a great amount of attention to the open house.
Some hosts will go as far as baking some cookies during the open house to get some friendly aroma throughout the house and to offer some warm cookies for those who can be tempted.
I also heard folks putting on scented candles or special scents to fill the house. But be careful with this as you don't want to repel the buyers with a scent that's too strong. You also don't want them to think you're trying to mask a bad smell.
If possible, you can also get some soft music going to make everyone comfortable so that they can naturally picture their own family living in the same house.
Disney Movie
It's almost guaranteed that you will have families with kids coming through the doors. Imagine how grateful those parents would be if you are able to draw their kids like a magnet to a popular movie in the living room while they are able to view the home without any behavioural issues getting in the way.
Team Up With a Mortgage Broker
What if you had a buyer at the open house who was ready to sign the paperwork right there? If you let them walk away, they could re-think their decision in the hours after. By having a Mortgage Broker or a loan officer at the open house, they will be able to run credit reports and show you how to get a mortgage right then and there.
And if the buyers weren't quite qualified to buy that particular home, the loan officer could use their credit analysis program to give them advice on how to prepare to buy in the future. This could easily lead them into more open houses on a regular basis and make them buyers once they have their credit ready.
Follow-ups
Following-up with visitors after the open house is over is extremely important. That's why it's best to have every guest sign in with their name, phone number and e-mail. If the home ends up having a price reduction or any other beneficial change, those visitors may be motivated to buy.
Most attendees are not ready to buy that day, but if you keep in contact with them, they'll be likely to turn to you when they are. Send an e-mail with listings once a month or make contact in a way that you are comfortable with; it will pay off.
Find What Works
A lot of people say "no" to open houses before they realize how they really work. But if you consider the facts, you might see all of the benefits.
Find the method of selling that works best for you; chances are if you host an open house the right way, you'll find that it works!