Try it Before You Buy it: A New Approach to Calgary Real Estate
Posted by Joe Samson on Friday, December 13, 2013 at 4:17 PM
By Joe Samson / December 13, 2013
Comment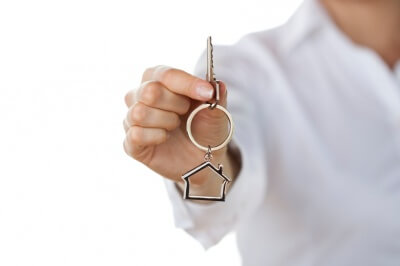 You always test drive a car before you buy it, but what about your home?
Wouldn't it make sense to spend a night or two in it before you actually signed the official papers to purchase it?
A Calgary REALTOR® is now taking this approach with his clients, and it's helping them realize whether or not the home is right for them before they are stuck in it for the next 30 years. You never know what you might find out when you "test drive" a home, and that could make you more aware of what you're purchasing.
Try it Before You Buy it in Calgary
This concept was first used by a real estate agent in the United States, who felt like he needed to let people get a real feel for what they were about to spend so much money on.
After all, if you've purchased a home, then you know that there are bound to be some surprises with it that you see when you move in. Is that floor creaking in the kitchen? Yeah, you'll find out about it during your brief stay.
The weak water pressure when you take a shower? Yeah, you'll find out about that too! But, keep in mind you could also absolutely fall in love with the home and realize that it was everything you could hope for and more!

So, how do you make this happen for yourself? Well, unfortunately, you can't just go sleep over at a bunch of homes and determine which is the best fit for you.
Anyone who wants to do this will have to be a qualified buyer. On top of that, you'll also have to have a written offer on the property with a deposit as well.
While this might sound like a lot of hoops to jump through, it does give the seller some peace of mind. After all, they probably don't want a bunch of random people sleeping over at their home when they are trying to sell it as quickly as possible! Once you've met all of the conditions for the sale and have signed the proper documents, you will be able to stay at the home for anywhere from 24 to 48 hours!
Meeting Your Purchase Conditions
Being able to stay at the home would be a condition that is listed by the buyer. If they ended up finding something that they didn't like, then they would have a brief amount of time to add that to the contract agreement so it could be sorted out. Would you be interested in doing this when purchasing a home?
A lot of people like the idea, but Jim Dewald, who is the dean of the Haskayne School of Business at the University of Calgary, is still on the fence. While he feels that it's an innovative and clever idea for a business model, he also feels that it's not something that can be compared to purchasing a car.
After all, you test drive a car to see how functional it is, but you can't really get a feel for the house in such a short amount of time.

I am curious to find out your thoughts about this idea. Please leave a comment below. Thanks.