Wealthy Wannabe Immigrants to Canada are Told to Keep Their Money!
Posted by Joe Samson on Friday, February 28, 2014 at 1:43 PM
By Joe Samson / February 28, 2014
Comment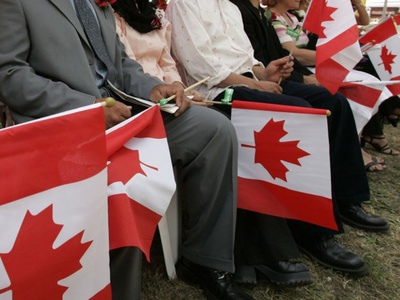 There are many people who immigrate to Canada during the year, including wealthy investors who don't mind making an interest free loan of C$800,000 to the government for Canadian residency.
While many of the immigrants come from mainland China, there are people from all over the world who have found homes in Canada that they purchase for full-time and part-time use.
Otherwise known as the Immigrant Investor Program, this has resulted in a lot of money coming into the country, and the housing market staying strong. But, things are about to change, because Canada has booted the program.
New Immigration Rules
Jim Flaherty, the Canadian Finance Minister, decided that time for the program was up, and it was officially cancelled earlier this month. Why would the government decide to cancel something that had a seemingly positive effect on Canada? According to Flaherty, the program "undervalued Canadian permanent residences".
He also said that the offering of a permanent residency was undervalued and that other countries require much more from immigrants. In addition to this, most of those investors weren't keeping close ties with Canada, so they weren't making a huge economic contribution in the first place.
It's also worth noting that immigrants who invest in homes in Canada pay much lower taxes than other economic immigrants. What impact will this have on the housing market? That's not quite clear yet, but it will be pretty major in the beginning.
After all, there were 65,000 applications for residency through the program pending when it was cancelled. And, out of all of those, 40,000 were going to purchase a home in Canada over the next six years. The majority of these applications (45,500) were from mainland China, which is normally the biggest investment group.
Impact on Canada's Real Estate Market
Economists think that those investors are now likely to look for investments in other countries, including the United States and Australia. When it comes to the housing market in Canada, you don't have to worry about it crashing or causing huge problems. In fact, the end of this program can be a good thing.
This is because the government is hoping that the housing market will cool down, as investments from wealthy investors were inflating the market in the past. The most impacted area in Canada will be the high-end market, but an economist was recently quoted saying that the market is not going down, but it is not rising either in most parts of Canada.
The government in Canada has been taking a lot of steps towards making prices more affordable for everyday buyers, especially in Vancouver, which is the most expensive city in all of Canada. One of the changes occurred last year when The Canada Mortgage Housing Corporation tightened lending on mortgages.
It's no secret that these new immigration rules are going to have a considerable impact on Canada, but in the future, they could turn out to have been worth it. Is there going to be time needed to recover? Yes, but the housing market should be able to recover so that more people can purchase homes and work towards their financial goals!