What is The Best Time to Sell a House?
Posted by Joe Samson on Monday, February 24, 2014 at 1:54 PM
By Joe Samson / February 24, 2014
Comment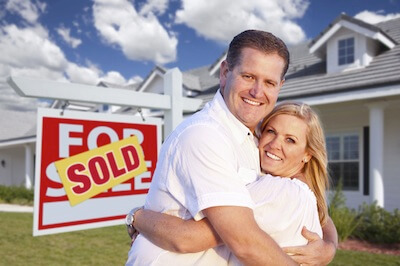 It's no secret that the housing market in Calgary warms up before the weather actually does, so if you're thinking about selling your home, then now might be a great time to get serious about it.
After all, selling your home can be tricky if you don't get in the market at just the right time.
When is the right time? The spring housing market, of course! But, if you don't know when it actually starts, then you are not alone. A lot of people (including buyers) in Calgary have absolutely no idea when the official beginning of the spring market is, especially since the winters are long and snow might still be covering the ground!
Selling in the Spring?
If you're looking for an exact date you can get your home listed for sale in the spring, then you might be a little bit disappointed. The first thing you should know is that there's no set date that you should be looking forward to selling on.
Any good REALTOR® will tell you that you have to analyze the housing market and look at local competition in order to come up with a selling strategy that works best for the home that you want to list. By considering all factors, you'll know that you are making the best choices and increasing the odds of selling your home within a short time of it being listed.
In Calgary, the real estate market never comes to a standstill. Homeowners sell homes every month of the year, including the middle of summer and the middle of the winter. While some months are certainly slower than others, thousands of homes are still being listed and purchased all throughout the year!
During April and May, the number of buyers generally increases, as most people are recovering from holiday spending and looking for fresh starts for their future. Unfortunately, this means there is more competition for everyone, which can make it difficult to get the deal that you really wanted.
Now that you know there's more competition in the spring, do you think it's still the very best time to sell? It actually may not be, especially if you look at the sales versus listing ratio for each month. And, believe it or not, the winter months are when many sellers generally have more luck with getting their home off of the market. This is due to many factors, including fewer sellers competing against them and buyers having fewer choices. This means that you may have better results selling in the winter than in the summer, so you won't have to wait to list your place any longer.
Listen to Your REALTOR
®
Before you make any major moves, it's important to speak with an experienced REALTOR® so they can give you advice about how the market is looking at the moment. This is important because they can look up statistics that will give you a good idea of whether or not your home will sell right away.
If you want to give yourself the advantage when selling your home, then you have to look at all factors that can affect whether or not you might sell quickly.