Why Selling a Condo is Different Than a House!
Posted by Joe Samson on Friday, December 20, 2019 at 2:57 PM
By Joe Samson / December 20, 2019
Comment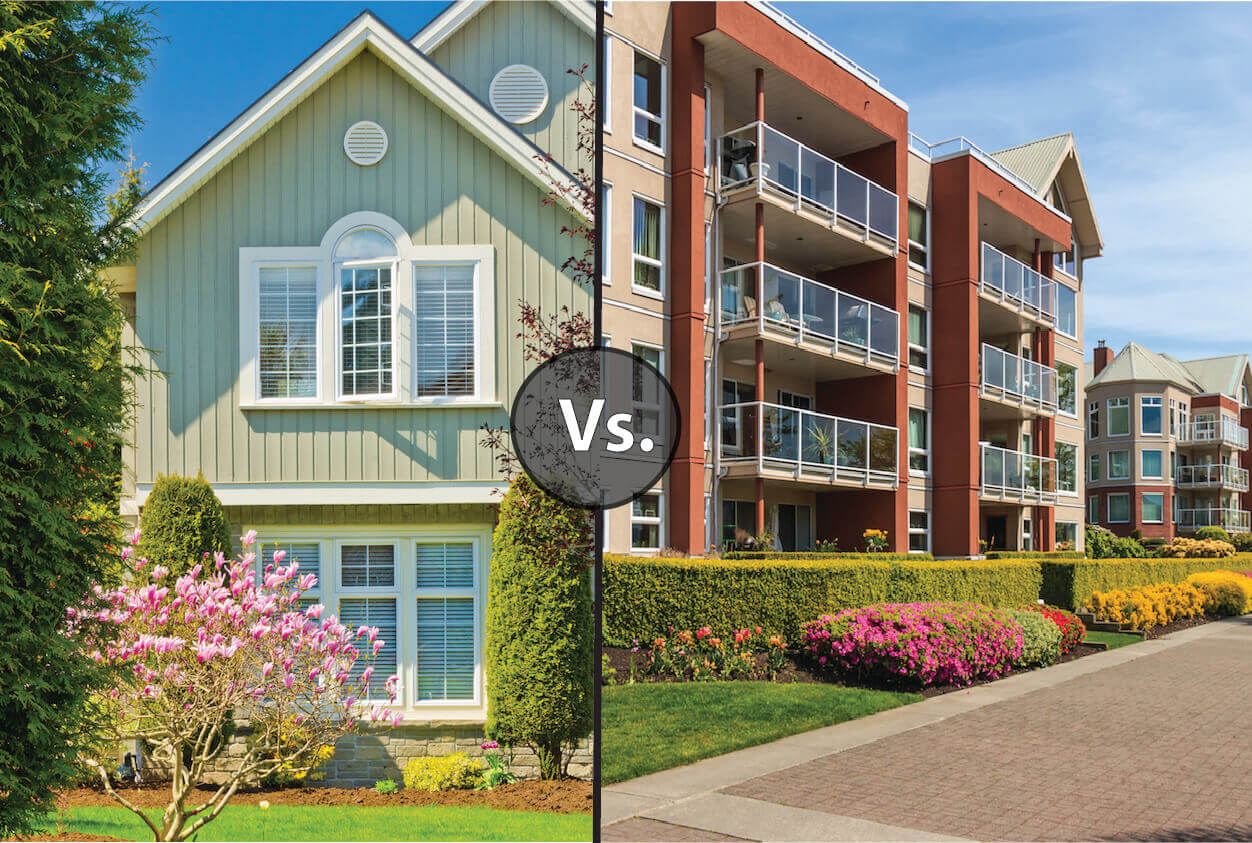 Are you thinking about selling your condo, but are worried that your place will sit on the market for a while? There are a lot of great articles you can read about selling homes in the Calgary area, but when it comes to selling a condo, things are a little bit different. You have to adjust the way you approach this process to make sure you're doing things right.
After all, condos are far different from traditional homes, and shouldn't be treated as the same. By learning what the differences are, you can better prepare yourself for what lies ahead.
In-house Competition
Your condo will be more likely to sell when it's the only one of its kind in your building. If there were two or three other places just like yours, buyers may end up going with another just based on the price.
If you notice that there are a lot of other condos in your building that are just like yours, then you may want to hold off until they sell. Alternatively, if time is pressing, you can look into spending a little extra on decorating your home better than your competition. Often it takes very little investment and staging to make your home more appealing.
Pricing it to Sell
It's an unfortunate reality that with condos you don't have a lot of wiggle room when it comes to the asking price. Sure you can increase your asking price based on upgrades and more space, but remember that you have competition that could be as close as right down the hall.
When other condo owners place their units up for sale, they set the benchmark for what your place will likely go for. There is a good chance that you might be able to get a little bit more for those upgrades, but remember that buyers may not be interested unless they are substantial. Work with your agent to determine what price you should set your condo at, and research other units currently for sale to come up with that number.
Condo Documents
Condo buyers need to be made aware of the history of the building, problems with the condo board, maintenance that's scheduled, warranties, work that will be done in the future and anything else that has to do with the building/condo.
As the seller, you're required to produce those documents, so you'll need to work with your agent to determine which you need for potential buyers. Gather these documents in advance to avoid taking the risk of losing a potential buyer.
Limited Street Advertising
Your advertising will generally be limited to your agent's website because you can't put a sign in your window and expect people to come over. You also don't have control over the way your hallway looks, so curb appeal is really out of the equation for your space. Taking great looking photographs is going to be a key when it comes to showing your home to a potential buyer. Make sure that your real estate agent is taking top quality photographs or is hiring a professional to take pictures for you.
Know Your Potential Buyers
The majority of condo purchasers, especially if you live near a university or have a small 1 bedroom, will be young and investing in their first place. Keep in mind that this generally means financing will be required, and if the buyer needs mortgage insurance, the restrictions for that may ruin the sale. While these tips can help prepare you for some of the difficulties you may face selling a condo in Calgary, remember there's no substitute for an agent. They can help guide you through the process so you have the support you need to get your condo off the market!