Wind Walk Tug-of-War in Okotoks, Alberta
Posted by Joe Samson on Monday, November 8, 2010 at 11:45 AM
By Joe Samson / November 8, 2010
Comment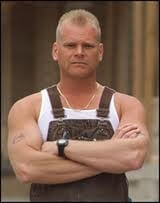 The Town of Okotoks, Alberta and Municipal District of Foothills are engaged in a political tug-of-war with HGTV celebrity Mike Holmes stuck right in the middle. Wind Walk, an innovative 400-home project, proposed back in 2008, embraces environmentally friendly building practices that would set the standard for future developments of its kind.
The premise is a sustainable, pedestrian-friendly community that utilizes geothermal technology, wind turbines, and solar panels. The best part, homes would be priced comparably to neighbouring communities.
Although this seems like the perfect marriage - cutting-edge, environmentally-friendly technology and affordability; this project has met with considerable opposition from local residents. It's not the environmental aspect they are objecting to, but the population increase to their little town. Folks are concerned that this new development will destroy the existing small town atmosphere.
There are many that feel Okotoks ceased being a small town years ago. After the addition of big box stores, Costco, and large subdivisions including Air Ranch, the master-planned community of Cimarron, and Crystal Ridge golf community, Okotoks has long since relinquished any small town designation.
Current zoning in Okotoks is 32 lots per quarter section, but Wind Walk is slated for 400 homes per quarter section. According to recent Calgary Herald article, Mayor Bill Robertson is quoted as describing Wind Walk as the "right development in the wrong place." He goes on to suggest that the project would probably get more support if it were constructed within town limits.
Holmes maintains that the project has to be built in an outlying area that doesn't depend on water, sewage and other city services. Part of its design includes the recycling of groundwater for resident use.
If the two sides can't come to an agreement soon, then a mediator will be assigned to speed up the process.