Your Kids May Not be Able to Afford to Buy a Home Because of YOU!
Posted by Joe Samson on Tuesday, February 25, 2014 at 1:52 PM
By Joe Samson / February 25, 2014
Comment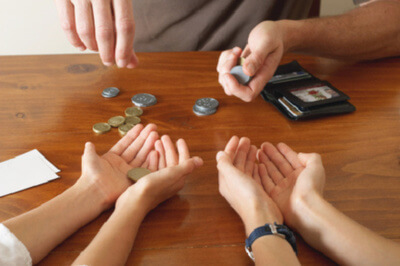 As we grow older there are a lot of things that have to be considered, like what age retirement should be and when should a first home be purchased.
After all, you want to be able to retire without a mortgage to pay for, which frees up your money for enjoying your retirement years. It also helps free up money to help your children pay for the down payment on their first home.
But, did you know that if you haven't purchased your home by the age of 29 your kids are likely not going to be homeowners at all due to increasing costs?
New Generation of First-Time Buyers
A new report named "First Time Buyers: The New Property Path", has been giving first-time buyers a rude awakening when it comes to when they should purchase their home. It says that if you don't make your first home purchase by 29, then your kids are likely to suffer from their home purchase in the future. This is because if you purchase your starter home at 29, you will likely purchase a family-sized home by the time you reach the age of 35. And, if you continue to make mortgage payments on time, you should be able to have your home paid off by the time you reach 61 years old.
Since the average retirement in Canada is beyond the age of 65 years, you'll still have a few good years of income without the monthly payment that once took a good portion of your check. And, if you're a generous parent, you'll be able to use some of your extra income to help your kids put a down payment on their very first place, as they should be in their early 30s by that time.
Unfortunately waiting even just a few extra years to purchase a home can mean not being able to help kids pay for their first home and having to delay retirement for many years.
Climbing the Property Ladder
Fortunately, the housing market has been getting stronger, and more first-time buyers are in the housing market than there have been since the economy crashed several years ago. This means more young people are securing the future for their kids and their retirement as well.
But, this is not the case for everyone. An estimated 3.3 million people between the ages of 20-34 are still living with their parents. This is a result of struggles to get a job or find the cash to secure a down payment for a mortgage.
If you're not yet on the property ladder, are you thinking about climbing on soon? Although retirement may be many years away, it's still important to think about your long-term goals when making an investment like this. Planning ahead is something a lot more people are starting to do, and it's paying off.
In fact, most young people aspire to home ownership and look at it as a way to secure their future and help their own children get on the property ladder. Postponing this investment can mean a lot of implications for future generations in your family, so now might be the time to think more seriously about getting the keys to your first home.