Zero Down Home Loans
Posted by Joe Samson on Tuesday, November 30, 2010 at 11:42 AM
By Joe Samson / November 30, 2010
Comment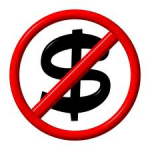 You can still purchase a home with zero down, despite what you might think. The lender will qualify you based on a 95% loan to value (LTV) mortgage.
A zero down payment mortgage is an option if you can qualify to make your principle, interest, tax, heat and 1/2 condo fees (if applicable) payments at 95% LTV. The lender actually funds 100% of the purchase price on your possession day. The lender is paying the seller your 5% down payment so you can purchase the home. You will also have to show you have money totalling 1.5% of the purchase price to cover closing costs of possession.
A zero down mortgage is considered a 'high ratio loan' which requires mortgage loan insurance. The mortgage insurance begins at 2.9% and is usually capitalized back into your home loan.
Essentially your total mortgage is more than the value of your home from day one. When the lender takes the risk of lending you 100% of your homes purchase price, they need to be compensated for doing so. Here is how the lenders make their money back:
You have to take the posted 5-year interest rate OR a slightly discounted 7-year interest rate. These rates are sometimes 2% more than if you had your own 5% down payment
If you break the terms of the contract (your mortgage commitment), the lenders will 'clawback' the 5% they lent you. If you decide to sell your home or refinance before your renewal day, there will be a payout penalty and a 'clawback'. This can become very costly.
If you are considering a zero down mortgage, make sure you understand all the associated risks. I believe a zero down mortgage makes sense for some people at different times in their lives.