Rideau Park Homes for Sale
View all Rideau Park homes for sale in City Centre Calgary. Rideau Park is one of Calgary's hidden gems being within walking distance of 4th street's restaurants and encompassed by mature trees on its streets. The community showcases many upscale, luxury homes, townhouses and even condominiums in this hilltop neighbourhood with breathtaking views of the city's skyline and the Rocky Mountains.
Rideau Park has offered real estate in its diversity since it was established in 1911 and finally joined into one with Roxboro in 1967. The community has a unique location, half-circled by the Elbow River with which it shares borders on three sides. The River flows on its north and the western borders. This community was also one of the most affected communities during the great flood of 2013.
Search all real estate listings in Rideau Park, or LEARN MORE... about the community of Rideau Park.
---
Rideau Park Real Estate Listings
December 11, 2023
Rideau Park Real Estate Information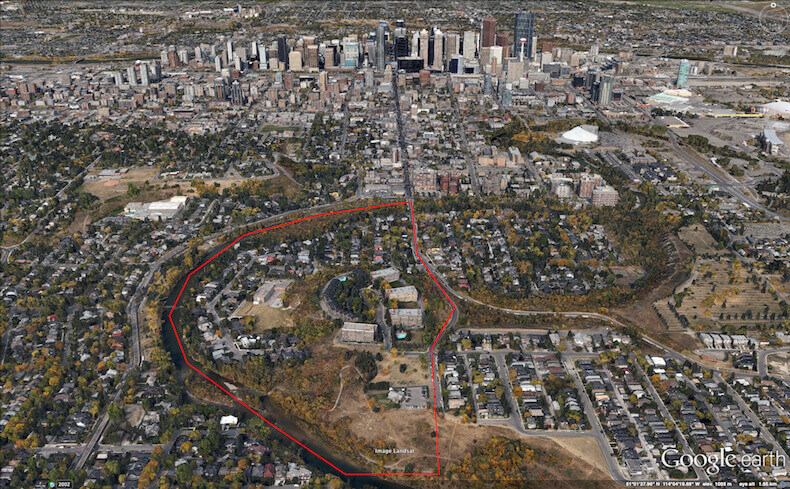 Homes for sale in Rideau Park are numerous, and you'll find historic homes that date back to the early1900s, reflecting the community's long history. These old homes are still in great condition, some have been refurbished while others have been completely re-modelled into modern-styled homes.
The variety of real estate in this community comes in elements of age, architecture, and size. Today, the community features many homes for sale, including luxury single-family homes, low-rise condos, and some detached townhouses.
Rideau Park real estate features about 245 condominiums and 132 single family homes. The price range is very wide, starting below $1 million and reaching up to $3.8 million. You'll be hard-pressed to find inexpensive homes in this neighbourhood. Those who want to live in an affluent and quiet neighbourhood will certainly find the perfect home in Rideau Park.
The Lindsay Castle is one of the older homes in the community, built in the early 1900s by one of the reputable doctors of the time. It was designed to offer sweeping views of the city; however, only the main floor was completed. The community of Rideau Park is located just minutes away from the inner neighbourhoods of Calgary and residents can easily travel to city core through the major transportation routes that cut through the community.
Real estate in this community is considered most suitable for the wealthy, with its historic homes and the feel of reliving history that they inspire. Real estate here is set against a backdrop of hills and natural features that add more beauty to its overall setting. You'll find well-kept lawns, clean paths, and wonderful recreational facilities within the community.
Schools in Rideau Park
The community also hosts good educational facilities and there are many schools offering education to children of all ages. The elementary schools in the community will include Rideau Park, St. Monica, William Reid, and Holy Name. The notable high schools will include Elboya, Rideau Park, St. Michael and St. Monica. High school students attend St. Mary's and Western Canada. Some of the schools in this community offer French Immersion Programs, and parents with the keen interest in raising bilingual citizens will find most appropriate. French Immersion Programs are offered by William Reid, Holy Name, Elboya, and Western Canada.
Attractions in Rideau Park
Rideau Park residents enjoy numerous attractions and amenities. Due to its location, residents can easily travel to the city for shopping, recreation, and business. This location offers easy access to the many attractions and establishments in Calgary.
Within the community, you'll find sports facilities such as tennis courts, basketball nets, and skating rinks. The community is peaceful, with quiet streets and low crime rate. The community association creates opportunities for recreation and community life enrichment.