Rosemont Homes for Sale
View all Rosemont homes for sale in City Centre Calgary. Sloping hills, scenic views, glorious sights of the distant Rockies: these are among the beautiful things that Rosemont offers. There is more that will attract you to this community. Its real estate comes in a diversity of styles, sizes, and a wide range of price.
The community of Rosemont was developed in the late 1950s with most homes in the area were being constructed as single-family homes. The neighbourhood is surrounded by mature trees and green space. On the south side, Confederation Park provides access to nature and on the west side of the neighbourhood, golf lovers can enjoy their favourite sports at Confederation Park Golf course.
Search all real estate listings in Rosemont, or LEARN MORE... about the community of Rosemont.
---
Rosemont Real Estate Listings
February 29, 2020
$1,099,999
Med. List Price
Open 2/29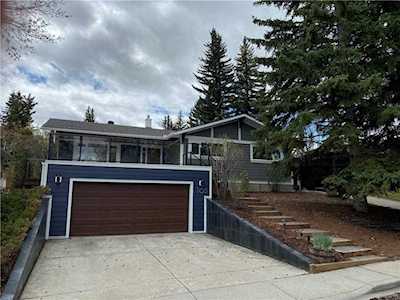 103 Chelsea Street NW
Calgary, AB T2K 1P1
Open 2/29
2 Rosetree Crescent NW
Calgary, AB T2K 1M9
Rosemont Real Estate Information
Northmount Drive is found at the immediate north of the community. Down south, you'll find 23rd Avenue. The Cambrian Drive has shared boundaries with Rosemont on the east, and the 14 Street is on the west. These are major transportation roads that connect the community to neighbouring communities and the downtown area.
Other things that will immediately catch your attention will include the skating rinks, a computer lab with internet access and sports fields that are featured in the community centre. You'll find many parks in this community as well, and they have picnic centres, sports fields and other forms of facilities for recreation.
With the numerous nearby schools and the proximity of downtown Calgary, you'll not have to worry about the education of kids. 14th Street connects this community directly to downtown Calgary, and those who work in the city will experience no hassle travelling to the city core. You can easily go down to Calgary to visit its establishments, do business, or enjoy its numerous entertainments.
---
Rosemont Housing Options
Some of the homes in this community date back to 1950s. You'll also find refills, and homes that are remodelled to a modern style. Although Rosemont may look like a self-sufficient community, it also offers a lot of access to the outside via the pathway system and the arterial roads.
Houses for are mostly comprised of detached single family homes, you'll find townhouses and low-rise condos in the community. Whether you want a property that backs onto well-kept green spaces, bungalows, or multi-family units, Rosemont has it all! This is a dynamic neighbourhood, whose creatively spans across various features, from the layout of the city to the way the community lives its life.
The homes in this community average in the low $600s. Rosemont is among the best places to buy real estate in Calgary. It is the best home for professionals, families, and retirees. No matter where you belong in society, Rosemont will have something for you.
---
Rosemont Recreation and Amenities
If you want to feel fully alive, this is one of the places where you'll find life. It is enriched by the numerous recreational opportunities, including activities organized by the community association. These activities are spread throughout the year, and they include festivities, games, and educational programs.
You can enjoy athletic activities like Tai Chi, play games like tennis, basketball, soccer and golf. Boys can have a lot of fun with the Boy Scouts while girls can always have a lot with the Girl Guides.
The community centre is almost always occupied because of the numerous activities taking place within this community. Besides these activities, you'll also have the sense of home everywhere you turn.
The streets are welcoming for walks, with few people populating them. They are clean and quiet, and you immediately get the feel of a responsible community.