Bayview Homes for Sale
Search all Bayview homes for sale below in South Calgary.The neighbourhood of Bayview is one of Calgary most upscale communities are wedged between the shores of the Glenmore Reservoir and 90th Avenue on the south.
Most homes in the area are dating back to the 60s with a mix of newly built luxury homes nestled in-between the quiet streets of this hidden gem of Calgary.
View Bayview real estate listings, or LEARN MORE about the community...
Bayview Real Estate Listings
September 22, 2023
$1,650,000
Med. List Price
Open 9/22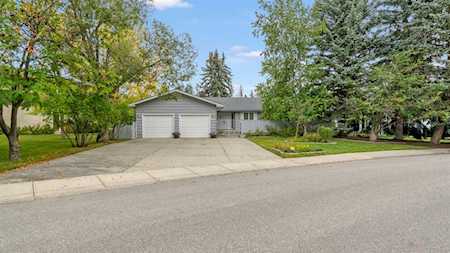 2024 Bay Shore Rd SW
Calgary, AB T2V 3M1
Bayview Real Estate Information
Situated on the southeastern rim of the Glenmore Reservoir lies the beautiful luxury community of Bayview. Although Heritage Drive is one of the most convenient access points just north of the community, it also shares borders with 14th street on the east, Southland Drive on the south, and 24th Street on the west.
It has been making a distinctive mark on this quadrant of the city since properties were first built in the 60s and 70s and is still a desirable place to live today. The picturesque streets are beautifully adorned with the large open spaces where it's easy to enjoy the beauty of nature.
---
Bayview Housing Highlights
Homes in Bayview are known for being large, modern, and elegant, which lends to the overall upper-class look as you pass through the tree-lined streets. And while most residences are stunning with up-to-date architecture, some from the 60s and 70s have been completely remodelled by owners to fit in with the look of the neighbourhood.
The styles that homeowners choose varies, as some have selected Australian-chalet designs while others have European, Spanish, and modern styles. The details are what makes the difference, with some choosing wrought iron gates, white stone, and elegant archways that drip luxury.
Many owners of real estate in Bayview enjoy waterfront views of the Glenmore Reservoir, offering owners unobstructed views of the sparkling water and beauty of the area. The prices tend to settle around $600,000 to 3 million, depending on the size and location of the home.
The majority of residences in the area are single-family, although there are a few multi-family homes and commercial spaces as well. According to survey statistics, the majority of residents who live here are older professionals who are either still working or gladly retired. This may be the reason why buyers won't find traditional family-friendly amenities, such as playgrounds, community centres, schools, churches, or daycares.
---
Bayview Highlights and Amenities
Quick access from Bayview to the core of downtown and other areas can be reached via 90 Avenue S.W., Heritage Drive, Crowchild Trail, or 14 St S.W. Residents are also just minutes away from the new Calgary Hospital that offers emergency care as well as many other health services.
Shopping is also just a short drive away, with places like Southcentre Mall and Chinook Centre offering department stores, food courts, boutiques, and much more. Nearby grocery stores only add to the convenience this that community offers residents who don't want to travel far to run errands.
---
Things to Do in Bayview
From the picturesque streets and luxury homes, it's easy to see that the Glenmore Reservoir is the gem of Bayview. Of course, this plays a vital role in Calgary by providing clean drinking water, but it's also a place where visitors can enjoy having some fun when the temperatures outside soar. This body of water sparkles when the sun hits it on the brightest days, welcoming visitors to come and enjoy what this city worked so hard to build.
Residents can take walks along the shoreline, go swimming, or even set sail on the water. The City of Calgary has even started hosting sailing school here because it's such a popular spot. These programs are available for adults and children who want to learn how to sail. For those not interested in taking a full course, there are sailboats available for rental as well.
Beautiful pathways are intertwined throughout the quiet streets where residents can enjoy going for a walk or just take in the view of the water as it shines. For those who want to challenge themselves, they will find that Weaselhead Flats offers fantastic hiking paths and is in very close proximity to the community.
Heritage Park is also just a short distance away, offering an escape from the sun with large trees that provide ample shade for picnics. Glenmore Park is a popular spot for residents as well, as it's clean, quiet, and has plenty of open space for relaxing afternoons.
When the weather turns cold, residents can have fun cross-country skiing on Calgary's largest ice capped pond or they can enjoy taking part in a friendly hockey game. There are also plenty of hills that residents use for winter fun, whether they are having snowball fights or building snowmen with neighbours.
For those just looking to walk or run without having to watch for traffic will enjoy the city's pathway system, which runs throughout many communities in a direct path. This provides many recreational opportunities throughout the year as well as views of wildlife along the way.