Eagle Ridge Homes for Sale
Search all Eagle Ridge homes for sale below! Eagle Ridge is a residential community located in South Calgary, AB, this community shares borders with 14 Street W on the east. On the south, it is bounded by Heritage Drive. Glenmore Trail shares its boundary on the north while Glenmore Reservoir shares its borders on the west. The community is located near Heritage Park Historical Village and the Rockyview General Hospital.
The community of Eagle Ridge is one of Calgary's most affluent residential areas. Average home prices in 2015 were $1,576,200 with only four homes that have actually exchanged owners. Houses in the community date back to the early 60s, however, the majority of the homes in Eagle Ridge have been completely rebuilt to bend into the luxury style of real estate that this community is known for.
View Eagle Ridge real estate listings, or LEARN MORE about the community of Eagle Ridge...
Eagle Ridge Real Estate Listings
September 24, 2023
$3,499,800
Med. List Price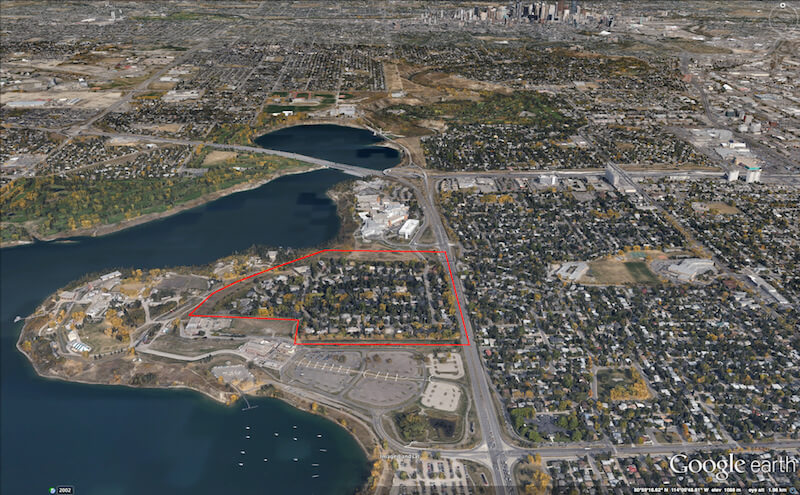 Eagle Ridge Real Estate Information
Average household income is $660,328.
Average household net worth is $6.55million.
Average home price in 2014 is recorded at $1,418.500.
3rd most affluent community in Calgary.
Some new homes have been constructed in the community and the population had also increased. With the increase in real estate properties for sale in this community, home buyers will not lack the interest to invest here. According to the municipal census of 2012, this community had a population of 415, occupying 110 dwellings.
Eagle Ridge is a small residential community and it offers high-quality life to its residents. With its clean streets and well-tended property, the community gives the feel of a mature community, with low-crime rate and many amenities to cater to the lives of its residents.
Real estate in Eagle Ridge mostly consists of estate-style homes, and new listings rarely come up for resale in this community. The variety of properties going on the market here could include brand new and refurbished homes. Homes for sale will typically consist of single-family homes here.
As one of Calgary's most elegant neighbourhoods, Eagle Ridge is proud to have state style luxury homes that are surrounded by mature trees and beautiful landscaping. Located in Southwest Calgary just along the eastern shore of the beautiful Glenmore Reservoir, it shares a border with Heritage Drive to the south, Glenmore Trail to the north, and 14 Street W to the east.
This location offers high quality of living to residents, as it's close to major access points while still being tucked in with the beautiful nature of this part of Calgary with only about 400 residents living in the community of Eagle Ridge.
The community was annexed to the city in 1956 and was officially developed in 1960, but this mature age doesn't mean the homes are dated. While there are many that maintain the charm of the 60's, there are also large estate properties that have been created with timeless designs.
Many of these even have unique exterior touches that homeowners have added, such as bird baths, stone lions, and stone sundials. The prices of these properties normally reach $1 million or more, especially for those that have been recently constructed within the community.
Outside of the large estate homes and single-family properties in Eagle Ridge is expansive land connecting homeowners to nature. The appeal doesn't stop there, as this neighbourhood boasts a low crime rate and the quiet peace that any resident can appreciate. It's not common for homes in Eagle Ridge to go on sale for these reasons, which is why it's important to act fast when they do.
---
Eagle Ridge Amenities and Highlights
Eagle Ridge is in close proximity to Calgary's business district and downtown area, making it easy to take everyday or occasional trips to the city. It's also close to nearby communities that boast shopping centres, restaurants, cafes, schools, and big-box stores.
Some residents choose to drive to these areas, but there are many that use the LRT that's just 10 minutes away as well. For medical needs, Rockyview General Hospital is nestled in the neighbourhood on 14 Street SW.
---
Eagle Ridge Recreation
The jewel of the community is the beautiful Heritage Park which is equipped with Canada's largest living history museum. With year-round exhibits, a historical village, gift shops, cafe, grille, train, and walking tours, there's no shortage of activities for visitors to take advantage of.
Residents of Eagle Ridge are lucky enough to be just adjacent to this beautiful and historical park, which is nestled right next to the Glenmore Reservoir and Elbow River.
Exiting Heritage Park will take visitors over to the winding pathways that are abundant throughout the community of Eagle Ridge. For those looking for something more, there's a wide selection of amenities nearby, including sporting fields and smaller parks.
A skating rink is also situated in the centre of the neighbourhood for fun when the weather is cold out.