Copperfield Homes for Sale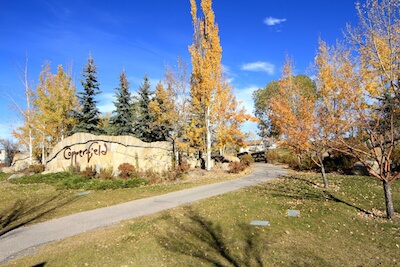 View homes for sale in Copperfield - it is a community that is conveniently located in Southeast Calgary. offering access to the city core and other adjacent communities. Real estate in Copperfield initially started to appear in 2002 when the community was established. Since its annexation, the community has experienced rapid growth, featuring more than 4,000 homes. In 2012, the population of the community was around 7,834, occupying 3,043 dwellings.
Copperfield Real Estate Information
On its immediate northern border, you'll find a great selection of homes for sale in New Brighton, just beyond McIvor Boulevard to the north. The Marquis of Lorne Trail shares its boundaries on the south. It is surrounded to the west by 52nd Street and the communities of East Freeway share its borders to the east.
Homes for sale in Copperfield are very affordable when compared to other parts of Calgary. Real estate in Copperfield is designed with a modern architecture in mind as most of the homes that go up for sale in Copperfield were constructed around 2004. The architectural designs vary, and they comprise of classically styled homes, heritage homes, and upscale real estate. The prices of homes in Copperfield are within the mid-price range making it very easy for home buyers to find the best selection. You'll find property in its diversity, including single family homes, townhouses, and low-rise condos.
Copperfield real estate is very popular among young families and professionals who love the suburban lifestyle of Calgary. Those who want to live in a quiet neighbourhood while having access to the attractions and entertainments of the city will find this community most convenient due to its proximity to the busy Calgary centre.
Many homebuyers who visit homes that are listed for sale in Copperfield often consider the neighbouring as part of their search. Houses for sale in McKenzie Towne is a popular choice among with homes for sale in Cranston. Auburn Bay homes also offer an excellent choice for those who are drawn to a lake community.
---
Copperfield Homes, Condos & Townhouses for Sale
October 1, 2023
Copperfield Housing Market Update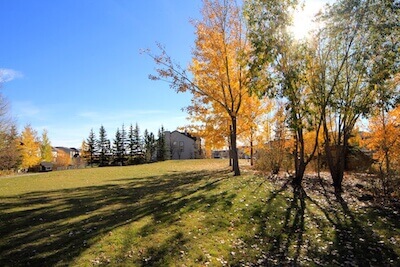 Homes in Copperfield are constructed with plenty of green spaces, giving residents the luxury of living close to nature. Parks and pathways can be found in the community. The community has a commercial hub located on both sides of 130th Avenue, and residents can find just about anything they want, including retail shops, shopping malls, and restaurants.
Copperfield is served by the Marquis de Lorne Community Association which creates great opportunities for recreation. The association ensures that the community remains vibrant by proposing and organizing numerous events and activities throughout the year. With a joint community centre serving McKenzie Towne, Mahogany, and Cranston, the community of Copperfield can have access to various facilities that can be found in the adjacent communities.
Its location offers easy access to shops along High Street McKenzie Towne. The life of the community and the scenery is great, punctuated with pathways and sporting facilities such as soccer fields, playgrounds, toboggan hill, and a skating rink. Those with a keen interest in golf can use the McKenzie Meadows Golf Club, which is just a few minutes away from homes that are for sale in Copperfield. The abundance of fields and parks in this community makes life luxurious for those who like outdoor leisure and recreation. You'll find single-family homes with great porches, townhouses with garages and much more.
---
Copperfield Schools
Designated schools for Copperfield, please review the following websites below for the most up to date information:
---
Copperfield REALTORS
®

& Real Estate Agents

Are you thinking about buying or selling a home in Copperfield? Allow us, Joe Samson & Associates to help you to find the perfect home for you. Our team of REALTORS® in Copperfield would be honoured become your representative. Let our real estate agents assist you with your search!