McKenzie Towne Homes for Sale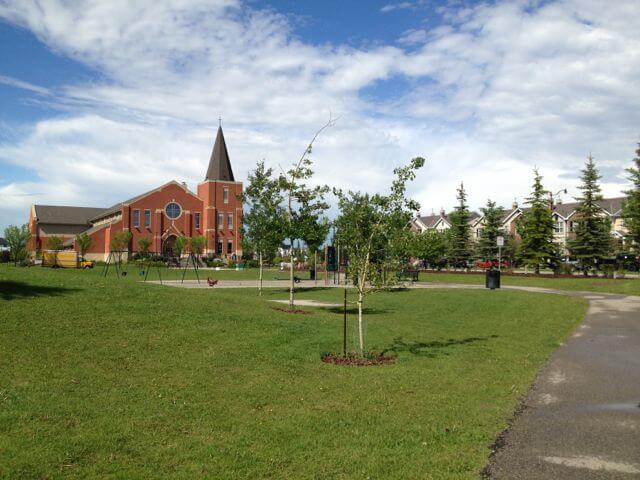 Search all McKenzie Towne homes for sale below in Southeast Calgary. McKenzie Towne is offering affordable prices and versatile styles of homes. It is a master planned community, designed to replicate a small town, the community comes complete with schools, retail, churches, a variety of housing styles and senior care facilities.
McKenzie Lake has grown steadily since its annexation to Calgary in 2000. With Deerfoot Trail on the west, 52nd St S.E to the east, and Stoney Trail to the south, the location boasts beautiful recreational features with the convenience of major access points to nearby areas.
View McKenzie Towne real estate listings, or LEARN MORE... about the neighbourhood.
---
McKenzie Towne Real Estate Listings
December 11, 2023
McKenzie Towne Real Estate Information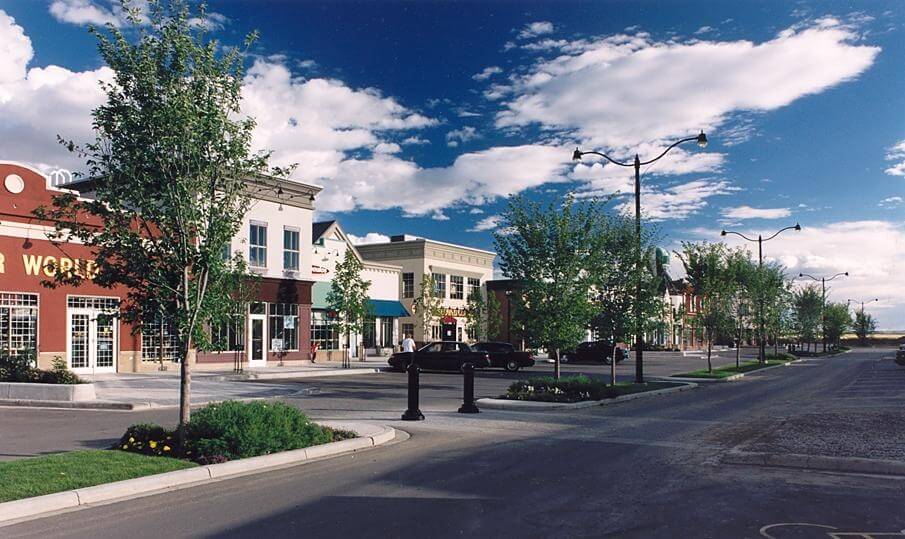 Though only a few decades old, McKenzie Towne has become a well-known, bustling community – one that has quickly become prized as one of the better choices in Calgary's real estate market. The area is well known for being family friendly, with many of the younger residents enjoying the fun that comes with living in a nice, safe community.

Despite having the typical suburban feel, McKenzie Towne also has an excellent main street style centre on High Street, and residents say that they love the fact that everything is always so close by. High Street offers residents the amenities, local stores, and walkability that one would expect in a European town, all within Calgary.

So far, McKenzie Towne has received a lot of recognition for being an excellently planned town. The Urban Land Institute named it one of the top 26 exceptionally planned communities in the world. Much of this can be accredited to the top-notch maintenance and hard work of the McKenzie Towne Residents Association, a non-profit organization devoted to helping residents get the most out of their town's amenities.
---
McKenzie Towne Real Estate
There are homes for sale in Calgary of every different kind, but few have the many perks of the single- family, condos, and estate homes that are offered in McKenzie Towne. In February of 2016 alone, over 20 homes were sold, with a sale price averaging approximately $385,000.
McKenzie Towne is amongst the most recently developed communities in South East Calgary. The community evokes the nostalgia of yesteryears with its old-fashioned town square and architecture that has seen many days, with houses designed for every taste, lifestyle, and budget. The community becomes, by dint of the variety it offers in terms of real estate, a place of cultural exchange, and a mix of people from different backgrounds.
The prices of homes in this community start from the mid $300,000's and move to over $1 million, which is a great opportunity for homebuyers and investors who would like to shop around and compare prices. You'll also find condos that start at $200,000, and townhouses. The wide range in price also creates a climate where people from different walks of life can find a place.
---
McKenzie Towne Recreation & Amenities
Many of the local events take place in McKenzie Towne Hall, where activities such as basketball games and yoga classes frequently occur. High Street also provides the ideal venue for McKenzie Towne's many community events. People from all around McKenzie Towne get to check out local wine tastings, local clothing sales, job fairs, and even toy drives during the Christmas season. McKenzie Towne also has an excellent array of parks and open spaces, making it easy for residents to enjoy the great outdoors if they so choose.
McKenzie Towne has a Community Center with a town hall that can contain up to 50 people. The centre has a fireplace, two meeting rooms, and a sound system which just makes it a fantastic place for organizing social events, conferences, classes, and meetings.
McKenzie Towne also has ample amenities and attractions. You'll find a splash park, walking trails, and picnic spots. The Fish Creek Park is very accessible to residents of the community. There is a local golf course offering great recreational opportunities for golfers and golf fans.
High Street is a shopping centre with the look of age and the smell of modernity. It features shops, restaurants, and boutiques of all sorts. McKenzie real estate is set amidst tree-lined street, tucked away garages, and green open spaces. The community is very friendly, and the crime rate is very low compared to other areas of Calgary.
Marquis De Lorne Community Association serves this community and provides numerous opportunities for recreation to residents. The Community Association also serves Cranston, Mahogany, and Copperfield. The fact that this community is served alongside other communities by the same association is advantageous as residents can benefit from activities organized in neighbouring communities.
---
Commuting to McKenzie Towne
130th Avenue borders the neighbourhood on the north, Hwy 22x on the south, Deerfoot on the West, and 52 Street on the east.
The community is just minutes away from downtown Calgary, which makes it pretty easy for those residents to frequent the recreational facilities, attractions, shopping centres, pubs, and establishments in the city. Students studying at the University of Calgary will suffer no stress or hassle when it comes to commuting as there are many roads connecting this community to the city core and the neighbouring communities.
---
McKenzie Towne Schools
The community also offers great educational opportunities for children with numerous schools. The elementary schools serving this community are McKenzie Town School, David Thompson (also serving Gr.5-6), and many others.
French Immersion Programs are also offered in some schools. The high schools that serve this community are Fairview, Ecole St. Matthew, David Thompson, and St. Albert the Great. High school students can attend Lord Beaverbrook and Bishop Grandin.
Those interested in French Immersion can attend Dr. E.P. Scarlet. With a dynamic community association creating year-round recreational activities for children, this community could be a nice place to raise families.
Designated schools for McKenzie Towne, please review the following websites below for the most up to date information:
---
McKenzie Towne REALTORS® & Real Estate Agents
Are you thinking about buying or selling a home in McKenzie Towne? Allow us, Joe Samson & Associates to help you to find the perfect home for you. Our team of REALTORS® in McKenzie Towne would be honoured become your representative. Let our real estate agents assist you with your search!